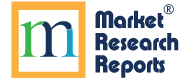 Lewes, DE (PRWEB) October 27, 2014
The Mobile Virtual Network Operator (MVNO) business model has experienced a resurgence during the last 18 months with Mind Commerce witnessing hotspot activity in certain countries including Austria, China, Japan, Malaysia, Mexico, Netherlands, Oman, Papua New Guinea, United Kingdom, and the United States.
Our experience with MVNOs has proven that they need more than just a good MVNO Business Plan. MVNOs today need a differentiating business strategy to complement rather than be adversarial to incumbent MNOs in light of the new competitive paradigm of alternative service providers and OTT application providers. In addition, MVNOs need to understand the growth strategies for MNOs and be able to establish their own role in critical areas such as Machine-to-Machine (M2M) communications.
Global MVNO Business Planning: Core Planning and Next Generation Services report package includes the following reports:
Core Planning:

MVNO Business Plan with Financial Modeling Spreadsheet
MVNO, MVNE, and MNO Service Level Agreements (SLA)
Negotiation Strategies for Contracting with Host Mobile Network Operators
Capturing the MVNO Opportunity: MVNO Market & Product Development Strategies
Next Generation MVNO Planning:

LTE Strategy, Application Roadmap, and Future of 4G
MVNO Niche or Boom: Data, Telemetry, and M2M MVNOs
Mobile Network Operator Machine-to-Machine (M2M) Strategies
Carrier LTE Application Strategies to Combat OTT Players and Services
Machine-to-Machine (M2M) Business Case: Solutions, Business Models, and ROI by Industry Vertical
Target Audience: Incumbent MNOs, MVNOs (start-ups and established), Mobile network infrastructure providers, Mobile app developers and application stores and Wireless communications/computing manufacturers.
To buy this report please visit: http://www.marketresearchreports.com/mind-commerce/global-mvno-business-planning-core-planning-and-next-generation-services
About Market Research Reports, Inc.
Market Research Reports, Inc. is the world's leading source for market research reports and market data. We provide you with the latest market research reports on global markets, key industries, leading companies, new products and latest industry analysis & trends.
Press Contact:
Mr. Amitava Sen
VP - Sales & Marketing
Market Research Reports, Inc.
Tel USA: +1-302-703-7787
Tel India: +91-80-26860858