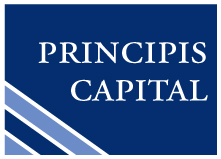 It's important to remain agile and responsive to the needs of small business owners.
New York, NY (PRWEB) April 09, 2014
Principis Capital, a leader in alternative financing to small businesses, announces its 5-year milestone anniversary. As of the beginning of 2014, Principis Capital has been providing working capital to merchants for 5 years. The alternative business lending industry is extremely competitive where most entries into this niche space have failed within their first few years. Principis Capital has managed to thrive by funding tens of thousands of small companies to the tune of hundreds of millions of dollars to date.
Principis Capital has been the industry leader in product offerings to help small businesses obtain working capital across all 50 states and Canada. "Over the years we have enhanced our product offerings to respond to the market and ensure we are helping as many businesses as possible," states Jane Prokop, CEO of Principis. Recently Principis announced the launch of their Total Deposit Advance (TDA) product which has taken off with huge success. According to VP of Sales, Nick Del Deo, "the bank only TDA product gives Principis the ability to partner with even more small businesses. As Principis looks to the future, it's important to remain agile and responsive to the needs of small business owners and we will continue to be innovative towards that end."
Principis Capital is an established leader in providing small businesses the working capital they need, regardless of credit history. Currently serving thousands of businesses in the United States and Canada, Principis enables merchants in all industries to get a fast business loan alternative to take advantage of new opportunities for growth. Principis prides itself on working with all merchants, including those who have no collateral, bad credit, or who have been previously turned down by a bank. Learn more about Principis Capital here.