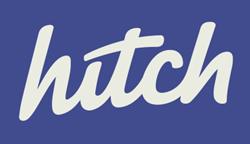 'We're thrilled to have PP+K on board with us to help drive HITCH to success in Tampa.'
Tampa, Florida (PRWEB) September 05, 2014
PP+K is proud to announce the addition of Tampa-based crowdsourced delivery startup HITCH to its client roster. With the success of Uber, Airbnb and other pioneers in crowdsourcing, HITCH plans to explore that same innovation and change the way people send and receive items.
"We were blown away by the HITCH concept," says Tom Kenney, executive creative director at PP+K. "We've worked closely with a number of startups, but HITCH has a very unique opportunity to do something big, and we are excited to be a part of it."
The Tampa-based advertising agency will help guide HITCH in rising above the fray in the realm of crowdsourcing and will serve as the organization's full-service Agency of Record.
"We're thrilled to have PP+K on board with us to help drive HITCH to success in Tampa," says Chuck Pasquotto, president and CEO of HITCH. "They are known for their results-driven work, and we are eager to use that to our advantage."
HITCH is currently in beta and plans to release its application this fall. To sign up for updates from HITCH, please visit http://www.hitchit.co.
About PP+K
PP+K is a Tampa-based, full-service advertising agency and production company that helps clients develop creative solutions to business challenges. From initial concepts to final placements, PP+K specializes in the full spectrum of development, deployment and testing.
About HITCH
HITCH is a technology startup based in Tampa, FL that uses the power of crowdsourcing to change the shipping and delivery process.