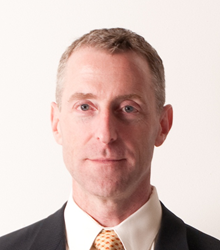 Even though a few drinks can add some fun and good cheer to a holiday party, recognizing when a party guest has had too much alcohol, and knowing what to do about it, can keep a festive occasion from turning tragic.
Birmingham, Michigan (PRWEB) December 08, 2014
The holiday season is here and this means that many people will be attending or hosting holiday parties where alcoholic drinks will be served and consumed.
Even though a few drinks can add some fun and good cheer to a holiday party, recognizing when a party guest has had too much alcohol, and knowing what to do about it, can keep a festive occasion from turning tragic.
Intoxicated drivers put not only themselves and other motorists at risk; they also put their hosts in a difficult legal position. Michigan law makes it a crime punishable by up to 93 days in jail to knowingly allow an intoxicated person to drive a car co-owned by the host. Being able to stop someone from driving under the influence protects the intoxicated person, other motorists and the host.
When attending a party or other event where drinks will be served, Birmingham, Michigan-based DUI defense attorney Patrick Barone says to keep in mind that "mental impairment always happens before physical impairment." Based on this, he offers these signs a friend has had too much holiday cheer:
1. Behavior changes. There is a rough correlation between how much alcohol a person has consumed and their behavior. This means it will be easier to tell if a close friend or family member is drunk because of prior experience and observations. The same is not true of a co-worker, or someone who is less familiar.
2. High volume talking. One early and obvious sign of impairment is loud talking. The more alcohol is consumed, the louder the drinker gets.
3. Low inhibition. At relatively low levels of intoxication, a drinker may start to lose emotional restraint and becoming more vivacious. This may become obvious when a normally restrained or introverted person starts to become the life of the party. Alternatively, a usually amiable house-guest may start to grouse about everything, or even starting fights. These behaviors suggest mild impairment of judgment, and should be considered strong warning signs that it's time to take away the keys.
4. Poor judgment. Some people begin to behave inappropriately when they drink. They may swear, engage in unwanted flirting, and tell tasteless jokes.
5. Slurred words. As the night wears on even more serious warning signs of intoxication may start to become apparent. For example, the drinker may start to exhibit slight slurring of speech. Mild impairment of judgment may move on to full emotional instability which is often accompanied by inappropriate laughter. Seeing these signs is a clue that it might be time to either make up a bed for a house guest, or to call them a cab.
"Though you should err on the side of caution, be aware that some things commonly associated with intoxication are meaningless," Barone said. "For example, the odor of alcohol simply indicates that someone may have had a beverage with alcohol in it. But a single drink is not likely to cause impairment. Having a flushed face or bloodshot eyes are not necessarily signs of inebriation."
Further, Barone says that "some medical conditions can mimic inebriation. For example, someone with low blood sugar may have every symptom listed above yet did not consume any alcoholic beverages."
If it is suspected that a guest or friend is unsafe to drive, act tactfully to take away the keys. Be discreet and don't embarrass the person. Be gentle and understanding. If possible, in addition to calling a cab, arrange for the person's car to be transported home separately. And if all else fails, hide the keys. If the person is really drunk, he may think he lost them.
Barone Defense Firm is Michigan's largest law firm devoted exclusively to the defense of intoxicated drivers, including those serious involving injury or death. No other cases are accepted, and the Firm's 6 lawyers are widely known as among the best in the Nation. Mr. Barone is the founder and principal and is well known in the legal community as an attorney who has amassed extensive expertise in complex cases. He is the author of two books on drunk driving defense: Defending Drinking Drivers and The DUI Book—A Citizen's Guide to Understanding DUI Litigation in America. Mr. Barone has received certification from the manufacturer of the DataMaster as competent to operate, perform diagnostic verifications, and conduct calibration checks on the Breathalyzer unit. He also has received instructor and practitioner certification for the National Highway Traffic Safety Administration's (NHTSA) standardized field sobriety tests. He is an adjunct professor at Thomas M. Cooley Law School.