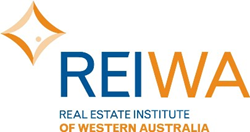 …new real estate agents are getting their first start in the industry with an improved market bringing back enthusiasm for careers in property.
Perth, WA (PRWEB) May 07, 2014
Despite the discouraging projections about the Australian real estate market provided by economic analysts in the previous quarter of 2014, the market actually remains to soar. Australians continue to invest, especially with more lenient policies for financing programmes, as well as new residential and commercial provisions offered in "hard to resist" payment plans. Likewise, there's also an abundance of foreign investors hoping to establish headquarters in the different economic districts throughout the country. All these are significant developments, and what's more, they are spawning a bounty of other good things, claims a representative of the Real Estate Institute of Western Australia.
Reinforcing this claim is the report from Couriermail.com.au which states that, "…new real estate agents are getting their first start in the industry with an improved market bringing back enthusiasm for careers in property" (http://www.couriermail.com.au/realestate/news/improved-market-conditions-driving-job-growth-in-the-property-industry-with-flood-of-new-agents/story-fnihpu6h-1226906339255). Unlike before, wherein many trained and licensed real estate agents aimed for other job opportunities first and just considered being members of the property industry as a fall-back option, those who passed the real estate boards the previous year are actually breaking away from that and are encouraged to seek various positions in flourishing real estate companies throughout the country – all because of the current favourable real estate climate.
Real estate agents, property managers, and sales representatives are all in demand nowadays, and well-trained ones are highly sought after by the country's top real estate companies that are accommodating greater demand. This boom in job opportunities in the property industry is proving to be a welcome development not just for recent board passers but also for other job-seekers who are unsuccessful in securing positions in their current chosen fields.
All those who are looking to start a career in real estate and want to take advantage of the profitable market are provided a wide selection of learning opportunities to gain eligibility for the different job positions in the industry. REIWA, for example, has student eLearning programmes that cover courses like CPD (Compulsory Professional Development) training, the Mandatory 3-point CPD training, Diploma for Property Services (Agency Management), and many others. The online learning programme is a cost- and time-effective option that can help speed up the process for employment because students can tackle lessons and examinations in a time frame that works best for them.
REIWA, however, states that even if the industry's climate suddenly changes, properly trained real estate agents, property managers and salespeople have nothing to lose, for one of the principles and advantages of the profession is adaptability – there's always something to learn that's valuable and profitable as things change. Therefore, the present real estate conditions are great for those who want a career in the property industry, but instead of banking too much on these, it's better to establish that the perfect time to get into the profession is as soon as possible no matter what the climate is. With the right training and skills, success is always within reach.