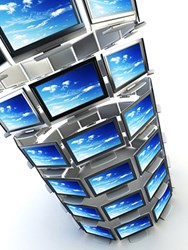 SACHEM has designed new wet chemical, damage-free etchants for IGZO-based TFT manufacturing.
Austin, Texas (PRWEB) February 10, 2014
SACHEM (booth #1242) is exhibiting at Semicon Korea in Seoul February 12-14th. SACHEM experts will be on hand to discuss our proven product lines designed specifically for the microelectronics manufacturing industry. Additionally SACHEM is unveiling two new solutions in the In-Ga-Zn-O (IGZO) and smooth silicon etching processes.
SACHEM has designed new wet chemical, damage-free etchants for IGZO-based TFT manufacturing. These proprietary formulations substantially increase the selective etching of the source/drain metals: aluminum, molybdenum, copper and titanium. The use of an etch stop layer to protect the IGZO channel is no longer required. This new solution will be the newest member of the Devera™ family of products.
Devera™ is a portfolio of chemicals for formulators creating solutions specifically designed for the requirements of flat panel (FPD) and light emitting diode (LED) manufacturing challenges. In an environment of competitive pressure relating to total cost and technology innovation, SACHEM's Devera™ portfolio drives leading edge technologies that exceed the demands for improving performance, cost effectiveness and safety.
SACHEM's TSV Reveal Etch solution is specially designed for fast silicon etching and smooth surface finishing. This product has an etch rate 2-4 times faster than TMAH and KOH. This new solution is part of a portfolio of chemical components used by formulators creating wafer cleaning, stripping, selective etching, and photoresist developer chemical solutions for 3D packaging applications.
"SACHEM understands the challenges faced by formulated solution providers in Korea and globally," stated Kevin McLaughlin, Global Electronics Marketing Manager, "and manufactures high purity components to meet those challenges. We also understand the need for partnership and collaboration in solution development. Our success is built on these partnerships."
Stop by our booth #1242 and discuss the challenges and opportunities of today's semiconductor market. We love to talk chemistry! http://sacheminc.com/solutions/
SEMICON Korea is the leading semiconductor technology event to explore the latest market trends and future developments for technologies shaping the future of microelectronics manufacturing. It is the leading semiconductor technology event serving the South Korean region.
Headquartered in Austin, Texas, SACHEM is a chemical science company with full commercial operations and research facilities in North America, Europe, China and Japan. Our technology revolves around high purity and is successfully applied in markets like electronic materials, oilfield chemicals, catalysts, polymers, pharmaceutical, biotechnology, agrochemicals, and energy materials.