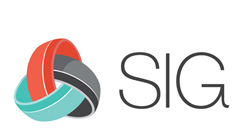 The value the Board brings through their insights and experiences is immensely important to the strategic direction for SIG.
Jacksonville, FL (PRWEB) March 20, 2014
SIG, the premier membership organization for sourcing, procurement and outsourcing executives is pleased to announce the appointment of seven senior executives to the SIG Advisory Board for a three-year term, including:

Alex Camino, Vice President, Marketing & Communications, Softtek
Carrie Ericson, Vice President, Procurement & Analytic Solutions, A.T. Kearney
Sheila Gundersen, CPO, Moody's Analytics
Bryan Jacobs, International Director, JLL
Brent Johnson, Vice President, Supply Chain, Intermountain Healthcare
Patrice Knight, Vice President, Procurement & ISC Strategy, IBM
Bruce Morton, Head of Innovation, Allegis Group Services
"We are thrilled to have such an outstanding advisory board," said Dawn Evans, SIG CEO, President and Advisory Board member. "The companies represent such diverse industries, which is a true reflection of the SIG community at large. The value the Board brings through their insights and experiences is immensely important to the strategic direction for SIG."
SIG members are primarily buy-side Fortune 500 or Global 1000 companies. A recent analysis estimates that those members represent nearly $1.8 trillion in annual revenues and almost $1.1 trillion in sourceable spend. "This data shows how important it is for us to gather as a Board and harness the collective knowledge from these world-class companies," said Evans.
This impressive Board will begin their term at the SIG Global Sourcing Summit in Nashville in April, and are rounded out with existing Board members, including:

Clyde Dornier, Head of Global Sourcing, Visa
Chris Drews, CPO, Microsoft
Mike Fath, Chief Procurement Officer, Caesars Entertainment
Kelli Kolquist, Director, Indirect Procurement, Target
Deborah Manos-McHenry, Senior Vice President and Chief Sourcing Officer, Huntington Bank
Kevin Nash, VP & CPO, Health Care Service Corporation
Raj Nath, Senior Director, Global Procurement, Ann Inc.
Geoff Peters, Principal, The Hackett Group
Rohan Ranadive, Senior Vice President, Enterprise Spend Management, BB&T
Herb Schul, Supply Chain Principal & Americas Procurement Transformation Practice Leader, EY
Steve Semerdjian, Managing Director & Managing Counsel, BNY Mellon
Linda Tuck Chapman, Chief Procurement Officer, BMO Financial Group
Kate Vitasek, Professor and Author, University of Tennessee
"It is always with heavy hearts that we say goodbye to the members who are rolling off the Board," said Sarah Holliman, SIG's Vice President of Marketing. "The input they gave to the SIG leadership team has made an enormous impact over the past three years. We are grateful for their dedication and service." Executives who have completed their terms on the SIG Advisory Board include:

Linda Behan, Senior Vice President, Global Procurement, Iron Mountain
Lynn Clarfield, Vice President, Business Development, HCMWorks
Phil Fersht, CEO, HfS Research
Samir Khushalani, Principal, KPMG
David Natoff, Head of Procure-to-Pay, Google
Brad Peterson, Partner, Mayer Brown
About SIG
SIG, http://www.sig.org is a membership organization that provides thought leadership and networking opportunities to executives in sourcing, procurement and outsourcing from Fortune 500 and Global 1000 companies. It has served these professionals and opened dialogues with their counterparts in finance, HR, marketing and other business functions throughout its 22-year history. SIG is acknowledged by many as a world leader in providing "next" practices, innovation and networking opportunities through its: global and regional events, online webinars and teleconferences, member peer connection services, content-rich website and online Resource Center, which was developed by and for professionals in sourcing and outsourcing. The organization is unique in that it blends practitioners, service providers and advisory firms in a non-commercial environment.