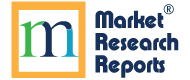 United Kingdom's HNWI wealth is expected to reach US$3.4 trillion by 2018
Lewes, DE (PRWEB) October 27, 2014
There were 675,139 HNWIs in the UK in 2013. These HNWIs held US$2.5 trillion in wealth, and wealth per HNWI was US$3,769,324. In 2013, the UK's HNWI numbers rose by 2.8%, following a 1.2% decrease in 2012. Growth in HNWI wealth and volumes is expected to improve over the forecast period. The number of UK HNWIs is forecast to grow by 12.7% to reach 783,549 by 2018, and HNWI wealth is expected to grow by 27.0%, to reach US$3.4 trillion by 2018.
In 2013, equities was the largest asset class for UK HNWIs, with 28.6% of total HNWI assets, followed by business interests with 25.4%, real estate with 17.5%, fixed-income with 15.8%, cash and deposits with 6.7%, and alternatives with 6.0%. Equities, real estate and alternatives recorded growth at respective review-period rates of 47.3%, 32.8% and 32.3%. Alternative assets held by UK HNWIs increased during the review period from 5.8% of total HNWI assets in 2009 to 6.0% in 2013.
HNWI allocations to commodities increased from 1.1% of total assets in 2009 to 1.4% in 2013. Allocations in commodities are expected to decline over the forecast period, reaching 1.0% of total HNWI assets by 2018, as global liquidity tightens from an expected drop in demand from China for raw materials, which will cause global commodity prices to flatten. In 2013, UK HNWI liquid assets amounted to US$1.3 trillion, representing 51.2% of wealth holdings.
This brand new research report "UK Wealth Report 2014" is the result of extensive research covering the high net worth individual (HNWI) population and wealth management market in the UK. Reviewing the performance and asset allocations of HNWIs and ultra-HNWIs in the UK, it also includes an evaluation of the local wealth management market.
Why you should buy this report

The UK Wealth Report 2014 is an unparalleled resource and the leading resource of its kind. Compiled and curated by a team of expert research specialists, the report comprises a wide variety of data.
With the wealth reports as the foundation for our research, analysis and forecasts to 2018 you can compose new strategies to grow your business effectively
The report provides a thorough analysis of the private banking and wealth management sector, latest merger and acquisition activity, and the opportunities and challenges that it faces.
Target Audience: Investors, Government Agencies, Financial Institutions, Banks, Policy Makers, Wealth Consultants/Companies
To buy this report please visit: http://www.marketresearchreports.com/wealthinsight/uk-wealth-report-2014
Other related reports:

Mexico Wealth Report 2014
Russia Wealth Report 2014
Insight Report: Product Innovation in Wealth Management
About Market Research Reports, Inc.
Market Research Reports, Inc. is the world's leading source for market research reports and market data. We provide you with the latest market research reports on global markets, key industries, leading companies, new products and latest industry analysis & trends.
Press Contact:
Mr. Amitava Sen
VP - Sales & Marketing
Market Research Reports, Inc.
Tel USA: +1-302-703-7787
Tel India: +91-80-26860858