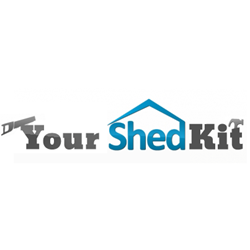 (PRWEB) April 09, 2014
Myron Chamberlain is proud to announce the creation and launch of his new website venture, http://www.YourShedKits.com. The website offers a wide variety of differently shaped and sized shed kits made by Arrow and DuraMax. It also has some accessories that would work well with the kits, such as foundations and shelving. Chamberlain has worked in construction for a long time. He sees these kits as a great way to get a low priced shed to store the tools and other items that you might need around your home or garden. He wanted to provide customers with many great options for adding storage to their yard.
There are many excellent shed kits and accessories featured within the merchandise of YourShedKits.com. The website currently has shed kits that are just Arrow and DuraMax brand. There are a wide range of different sheds to fit the individual needs of every customer. Some of the kits are small but roomy so that they utilize space to the fullest. Other kits, like the red barn kit, are made to fit in with a specific type of garden decor. The website also carries strengthening kits, shelving options, and foundation kits to make improvements on the sheds that can be purchased.
In the future, Chamberlain is considering offering other brands of shed kits and accessories to the product lines offered on YourShedKits.com. By updating the merchandise that is available on his site, he will be able to respond to customer feedback and provide the very best shed kits and accessories that are available. This will ensure that customers are getting high quality and affordable products.
To complement the main website, Chamberlain is also launching a blog located at http://www.TheShedKitBlog.com. The blog will feature a variety of topics that are related to the items available on his website. The blog will provide information about the products available on the site and give information that will help guide customers in their decisions regarding storage sheds.
About the Company:
YourShedKits.com, a division of Malc Marketing Inc., is owned and operated by Web entrepreneur Myron Chamberlain.
****
Myron Chamberlain
http://www.YourShedKits.com
iePlexus, Inc.
http://www.iePlexus.com