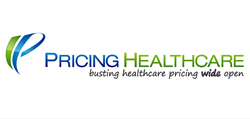 direct-pay pricing for procedures on dedicated, branded pages, typically well below insured rates, freely available to employers and individuals paying cash upfront
American Fork, UT (PRWEB) November 04, 2014
Pricing Healthcare announces the expansion of its site to include six endoscopy centers in the Dallas-Fort Worth market in Texas, an ambulatory surgery center (ASC) in Tampa-St. Petersburg, Florida, and both an ASC and imaging center in the greater Milwaukee, Wisconsin area. Procedures with newly published prices include colonoscopies, orthopedic surgeries, hernia repair, and a long list of imaging procedures such as MRIs, CT scans, ultrasounds, and X-rays.
1. North Texas Endoscopy Centers
(Dallas-Fort Worth, TX)
North Texas Endoscopy Centers (NTEC) is a group of five endoscopy-specific facilities spread across the Dallas-Fort Worth area. The group is a proponent of price transparency in medical spending and provides patients with high quality care at excellent value.
NTEC is one of the few remaining independent endoscopy centers in North Texas, offering lower rates than hospital-affiliated facilities for the same procedure. Each location has state-of-the art safety and diagnostic equipment, in addition to recovery bays for added privacy.
2. Texas GI Endoscopy Center
(Dallas-Fort Worth, TX)
Texas GI Endoscopy Center specializes in colon cancer screening and the treatment of gastrointestinal problems. By focusing on a limited number of procedures, the center's patients find an environment that is much easier to navigate than a typical hospital. The center sees surgical patients only.
In fact, if a patient is ill, the center typically reschedules the procedure for a later date, greatly reducing the number of illnesses spread between patients.
Though Texas GI's prices are well below hospital rates, they are able to perform procedures at very high levels of care with specialized attention.
3. Orthopaedic Surgery Center of Clearwater
(Tampa-St. Petersburg, FL)
Orthopaedic Surgery Center of Clearwater is a physician-owned ASC specializing in orthopaedic care. The facility's rate of infection is exceptionally low, coming in at 0.17% compared to a national average of between 3% and 5% for ambulatory care.
The center seeks to provide the highest quality service as a convenient, cost-effective alternative to traditional outpatient hospital care. Like most cash rates on the PricingHealthcare.com site, prices for Clearwater's services include surgeon, anesthesiologist, and facility fees, with no hidden costs or surprises.
"I have been in the patient's position of being frustrated with unexpected bills and uncooperative insurance carriers," explained COO Chris Markford. "I can keep our patients from having to experience those same issues by offering transparent fees and costs before they lay on our operating table. Transparency in pricing not only makes sense from a business perspective, it makes sense because it's the right thing to do."
4. Moreland Surgery Center
(Milwaukee, WI)
Moreland Surgery Center of Waukesha, Wisconsin is a multi-specialty outpatient surgery center serving the greater Milwaukee area with specialties such as gynecology, ophthalmology, urology, podiatry, pain management, plastic surgery, dental, ENT, and general surgery. On-site laboratory, radiology, and pharmacy services within the facility are provided for the center's patients by nearby Moreland Medical Center.
The center, comprised of 7 multi-purpose operating room suites, was developed through a partnership between ProHeatlh Care and a group of visionary physicians in 2009. Over 100 physicians from various surgical specialties are on the active medical staff of the surgery center.
5. Moreland Medical Center Xray
(Milwaukee, WI)
In the same complex is Moreland Medical Center Xray, providing imaging services for hospital and surgery center patients, as well as those referred from area physicians. Services include a wide variety of tests and scans, such as X-rays, MRIs, CT scans, digital mammography, bone density scans, and ultrasounds. The facility has state of the art systems and professional, courteous staff.
Pricing Healthcare is a completely open, national online marketplace for direct-pay healthcare. Pricing information on the site is current, searchable, and free to access from anywhere in the world, covering hundreds of procedures for facilities across the United States.
The company works with quality hospitals, surgery centers, and imaging centers across the U.S., helping them put together and publicize affordable, direct-pay pricing for their procedures on dedicated, branded pages. Prices are typically well below insured rates, and are available to employers and individuals willing to pay cash upfront ("30 days same as cash" is available for employers and other benefit groups). Price lists are then posted at https://pricingHealthcare.com, free for employers and patients to access. There are no required enrollments and no transaction fees. Posted rates typically include the facility, physician, and anesthesiologist fees bundled into a single global price. These prices are kept up-to-date and honored by the reputable facilities listing them.
Pricing Healthcare is an independent, privately held company, founded in 2012, and is rapidly expanding its list of participating facilities.