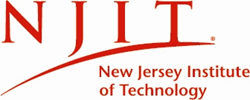 Newark, NJ (PRWEB) November 18, 2014
"The Transforming Horizon: A Flat World Perspective for Business Today" is the theme of the Fourth Annual Business Conference presented by the School of Management at New Jersey Institute of Technology (NJIT) on Nov. 20, 2014, 9 a.m.-6:30 p.m. Panelists and speakers representing a wide range of industries will discuss topics including technology in a flat world, the economic outlook for the New York-New Jersey region, and the face of global entrepreneurship. RSVP by Nov. 18 to: Lilia Lozarito, Lozarito(at)njit(dot)edu; 973-596-8477.
"The dynamics of the marketplace in the New Climate Economy are changing rapidly and creating a chaotic and uncertain environment affecting core business behaviors, including basic corporate survivability, especially for small startups and entrepreneurs," said Reggie Caudill, Ph.D., Interim Dean of NJIT's School of Management. "The Fourth Annual Business Conference will address the challenges and issues imposed by the flat world perspective as defined by Thomas L. Friedman that characterize the current business landscape."
United Nations Chief of Academic Impact Ramu Damodaran will deliver the keynote address at 9:30 a.m. Damodaran's responsibilities also encompass outreach to, and partnerships with, the nongovernmental, academic and private sector constituencies in the context of the 70th anniversary commemoration of the United Nations. He also serves as Secretary of the United Nations General Assembly Committee on Information.
Other conference highlights include:

Steve Adubato, Ph.D., the Emmy Award-winning anchor at Thirteen/WNET (PBS), media analyst and Star-Ledger columnist, will serve as moderator of a panel discussion "A New Public Square: The Economics of Politics and Today's Social Media" from 11-11:50 a.m. Panelists include Maureen Nevin Duffy, an independent journalist who has written for Barrons, The New York Times, New Jersey Monthly, and Institutional Investor; and Doug Hesney, Senior Vice President of Dukas Public Relations.
"Sustainability and Economic Growth: Not a Paradox" will be the topic of a talk by Ameer Robertson, Esq., associate executive director/chief innovation officer-Generations Plus Health Network, New York City Health and Hospitals Corporation from 12:40-1:15 p.m.
During the afternoon session from 1:15-2:15 p.m., James Orr, vice president and head of the Regional Analysis Function at the Federal Reserve Bank of New York, will discuss his economic outlook for the New Jersey-New York region and highlight the industries that are key drivers of jobs and income across the region.
Mike Smith, vice president of Revenue Platforms and Operations and general manager, Core Audiences of Hearst Magazines Digital Media, will discuss how technology is revolutionizing advertising. Smith graduated from NJIT with a B.S. in electrical engineering and has been a member of the Board of Visitors of NJIT's Albert Dorman Honors College for the past 14 years.
A networking reception sponsored by the School of Management's Executive MBA Alumni Association will take place from 4:30-6:30 p.m. in Eberhardt Hall 112.
Free deck parking is available at 154 Summit Street. For directions to the NJIT campus, please visit http://www.njit.edu/about/visit/gettingtonjit.php
The NJIT School of Management has been identified as a top 10 global research center in the management of technology in a study1 published in the Journal of Product Innovation Management, a top-tier scholarly journal. The school is accredited by AACSB International—a The Association for the Advancement of Collegiate Schools of Business. Only one third of U.S. business schools are able to meet the rigorous quality standards of the AACSB.
About NJIT
One of the nation's leading public technological universities, New Jersey Institute of Technology (NJIT) is a top-tier research university that prepares students to become leaders in the technology-dependent economy of the 21st century. NJIT's multidisciplinary curriculum and computing-intensive approach to education provide technological proficiency, business acumen and leadership skills. With an enrollment of more than 10,000 graduate and undergraduate students, NJIT offers small-campus intimacy with the resources of a major public research university. NJIT is a global leader in such fields as solar research, nanotechnology, resilient design, tissue engineering, and cyber-security, in addition to others. NJIT ranks fifth among U.S. polytechnic universities in research expenditures, topping $110 million, and is among the top 1 percent of public colleges and universities in return on educational investment, according to Payscale.com.