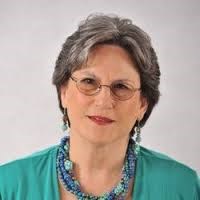 Go Confidently in the direction of your dreams. Live the life you've imagined. ~Thoreau
San Francisco, CA (PRWEB) January 09, 2014
It has been often said, be careful what you dream for! Now the Blind Judo Foundation has another arrow in its quiver by the name of Dr. Barbara Lavi, a clinical psychologist and associate of the Foundation. Her psychological expertise will help blind and visually impaired athletes reach beyond the Judo mat into the broader realm of aspirations and dreams as they have visions of Olympic dreams, or should we say Paralympic Dreams.
Dr. Lavi's work began with a fascination with people who overcame adversity like being blind or visually impaired. Lavi states, "I was intrigued by the fact that adversity can either make or break people. I was disappointed that psychology focused on those who are broken by adversity."
Dr. Lavi focused her career on what helps people overcome life's challenges. When she learned about the work of the Blind Judo Foundation, she said, "I saw it as an adversity busting technique and wanted to help." Judo can be practiced at many levels, with a select few becoming elite athletes. No matter what the dream, Judo helps self-confidence at all levels of involvement, according to Dr. Lavi.
Unfortunately, many blind individuals lose sight of their dreams. All too often they become discouraged or bullied by the sighted community into underestimating their abilities. When encouraged to dream, blind or visually impaired Judo athletes have the same aspirations or dreams as sighted people. And now there is a guide on how to transform one's life of dreams, change the world and suspend disbelief in her book The Wake Up And Dream Challenge.
There are very few things a visually impaired person can't do, including Judo. It all starts with a dream and thinking it can be done. Judo is the right discipline to help one start moving towards their dreams, according to Lavi. Dr. Lavi, author and clinical psychologist, will provide a copy of her book (a $26 value) to all for a $75.00 donation to the Blind Judo Foundation. Here you will learn to "dream it forward and plan backwards," according to Dr. Lavi.
With her Dream Positioning System, students will be able to wake up those dreams and set a road map for what they would like to accomplish. "Judo is one of those dream awakeners," says legendary Judo Coach Willy Cahill. The Blind Judo Foundation and Cahill are no stranger to helping people accomplish their dreams. Coach Willy Cahill, the former US Olympic and Paralympic Judo Coach, has witnessed and trained over 1200 national and international champions who realized their dreams using the tenets of Judo as the foundation for their success.
Cahill and Peck know that Judo can help, but want to make their programs even more successful at steering their participants towards their dreams. They are implementing Dr. Lavi's techniques into their programs. Dr. Lavi's Dream Positioning System™ will provide a road map to anyone who wants to meet and exceed their dreams.
Read more about Dr. Lavi and her Blog, along with her Facebook page and Twitter @WakeUpDreamNow.
The Blind Judo Foundation is a nonprofit 501(c) (3) organization whose mission is to empower the blind and visually impaired using the tools and tenets of Judo. All members of the Foundation are volunteers. Funding of blind and visually impaired athletes to train, compete and travel locally, nationally and internationally are through tax exempt donations, the financial life-line. Donations can be made at http://www.blindjudofoundation.org/wp/donate which are tax exempt. To learn more about the Foundation, check out blindjudofoundation.org and at http://www.facebook.com/BlindJudoFoundation or contact Ron C. Peck at roncpeck(at)blindjudofoundation(dot)org or 1-425-444-8256.