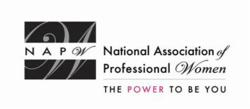 To my knowledge, Maverick is the only woman-owned engineering firm in Midland, Texas.
Garden City, NY (PRWEB) April 29, 2014
NAPW honors Jacqueline Mellen as a 2014 Professional Woman of the Year. She is recognized with this prestigious distinction for her leadership in business. As the largest, most-recognized organization of women in the country, spanning virtually every industry and profession, the National Association of Professional Women is a powerfully vibrant networking community with over 600,000 members and nearly 400 Local Chapters.
"To my knowledge, Maverick is the only woman-owned engineering firm in Midland, Texas," says Ms. Mellen, Managing Partner at Maverick Engineering. "While our technical team does all the engineering work, I oversee the operational side of the business."
Before establishing Maverick Engineering last year, Ms. Mellen had enjoyed a highly successful career in the architecture, engineering and construction industries for nearly 10 years. Holding key in-house and consulting positions in operations, marketing and sales at a number of firms, Ms. Mellen was instrumental in helping these companies grow their businesses and be successful. She eventually came to the realization that she could do the same for her own firm, and much more. "My husband, a Civil Engineer, and I decided to open our own engineering firm in 2013 with one goal in mind: to better the community in which we live and work," Ms. Mellen says.
At Maverick Engineering, Ms. Mellen, her husband and a team of professionals work together to offer private and public sector clients a comprehensive range of services in civil engineering. They strive to meet the varied needs of their clients in Midland and throughout the Permian Basin and offer solutions that are innovative, practical and cost effective. In addition to goals such as growing the company and expanding into new markets, Ms. Mellen is also committed to encouraging and mentoring her employees to excel in their own professions.
"I am proud to say that in less than one year, we have more than doubled our staff and have far exceeded our business projections," says Ms. Mellen. "I believe this is possible because we put our community and employees first."
About NAPW
NAPW provides an exclusive, highly advanced networking forum to successful women executives, professionals and entrepreneurs where they can aspire, connect, learn and achieve. Through innovative resources, unique tools and progressive benefits, professional women interact, exchange ideas, advance their knowledge and empower each other.