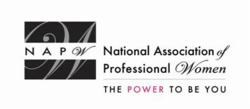 I'm a problem solver and believe that for every issue there is a solution, you just have to figure it out.
Garden City, NY (PRWEB) January 19, 2014
NAPW honors Karen Fore, commodity manager at Honeywell Aerospace Trading as a 2013/2014 Professional Woman of the Year for leadership in business with this prestigious distinction. As the largest, most-recognized organization of women in the country, spanning virtually every industry and profession, the National Association of Professional Women is a powerfully vibrant networking community with over 600,000 members and nearly 400 Local Chapters.
"I'm a problem solver and believe that for every issue there is a solution, you just have to figure it out," says Ms. Fore, who has been with Honeywell for more than 25 years.
When Ms. Fore came on board with Honeywell in 1986, she started in the procurement team cleaning up the data management system, but quickly moved to the contracts team where her responsibilities included negotiating terms and conditions, tracking concessions to comply with negotiated proposals and contracts and coordinating and communicating customer requirements to the appropriate cross functional departments. Ms. Fore spent the next 13 years in contracts, then moved to marketing where she worked proposal management setting up and working customers proposals.
After a number of years in marketing, Ms. Fore was moved to a new start-up business unit in Honeywell and was eventually promoted to her present position as commodity manager where she oversees inventory, analyzes marketing intelligence and leads a team that assists other Honeywell Aerospace units resolving critical needs and shortages through the external marketplace. Ms. Fore assists in the development of strategies, designs and develops IT strategies to reach procurement and inventory goals while monitoring inventory levels, developing actions for slow-moving/excess inventory and identifying parts in inventory that need repair/upgrade.
Self-motivated, results-oriented and driven to succeed, Ms. Fore is a seasoned professional who has constantly set her career goals to keep pace with her highest aspirations for personal excellence.