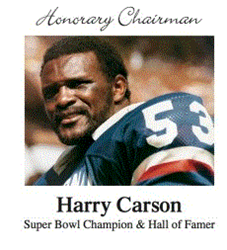 The outing provides our Chapter members the chance to give back to the community which they do with great passion and purpose
Little Falls, NJ (PRWEB) June 26, 2014
Tilton Automotive Group has announced that its Give the Kids Hope Foundation, Inc. will be a beneficiary of this year's NFL Alumni NY/NJ Chapter Charity Golf Classic. The celebrity golf fundraiser, featuring many legendary retired NFL players, will be held on Thursday, July 24, at Wild Turkey Golf Club at Crystal Springs Resort, 1 Wild Turkey Way in Hamburg, N.J.
Give the Kids Hope (GTKH) is a 501(c) (3) charitable organization founded in 2010 by Judith Schumacher-Tilton, president of Tilton Automotive Group and her son, Stephen Tilton Jr., who is CFO. The automotive group owns Gearhart Chevrolet in Denville and Schumacher Chevrolet in Little Falls, N.J.
The foundation is currently focused on efforts to support and improve the educational and recreational programs at Camp Hope in West Milford, N.J., which provides underprivileged children with a summer camp experience they may not otherwise ever experience. Schumacher-Tilton said that funds raised from the NFLA golf tournament will go towards fulfilling the goal of building a new regulation-size basketball court at Camp Hope this year.
"This alliance with the NY/NJ Chapter of the NFL Alumni will ensure that the needed funds will bring this goal to fruition. On behalf of the children who will soon enjoy it, we thank the players for their support."
The NFL Alumni Charity Golf Classic is held in 23 regions across the country. The winning group from each outing then vies for the national championship at the Super Golf of Golf, scheduled for TPC Sawgrass in Florida in early 2015. The NY/NJ Chapter selects several New Jersey-based charities each year as event beneficiaries. These non-profit organizations are always youth, health or education related.
Lee Saltz, a former NFL quarterback and Golf Committee Chairman, learned about Give the Kids Hope Foundation and felt its mission aligned well with the NFL Alumni's community outreach theme of "Caring for Kids."
"After hearing about how the Tiltons' foundation was started and its mission with Camp Hope, and seeing the work that's been done to help kids, we're honored to add Give the Kids Hope as a valued charity partner to our July 24th tournament."
The tournament gives golfers the opportunity to play with noted sports figures while raising money to support local charities. This year's Honorary Chairman is Harry Carson, former Giant linebacker, Super Bowl Champion and Pro Football Hall of Famer.
Saltz said he expects upwards of 30 NFL legends to participate in this year's tournament. "We have a great stable of athletes playing with a goal of raising $100,000 to give our partner charities. The outing provides our Chapter members the chance to give back to the community which they do with great passion and purpose."
Participating golfers will receive gift bags and enjoy lunch, a reception dinner with the football players, a silent and a live auction, and awards presentations. Full event information, including registration and corporate sponsorship, is at http://www.NFLAlumniNYNJ(dot)org
For more information about Give the Kids Hope Foundation and its work with Camp Hope, visit givethekidshope(dot)org.
###
About Give the Kids Hope Foundation, Inc.
Give the Kids Hope Foundation, Inc. (GTKH) is a recognized 501(c)3 non-profit organization founded in 2010 by Stephen Tilton Jr. and Judith Schumacher-Tilton of the Tilton Automotive Group based in Little Falls, New Jersey; charitable funds raised by the foundation support educational and recreational programs for underprivileged children in New Jersey. The foundation is currently focused on efforts to rebuild Camp Hope in West Milford, New Jersey, which has provided more than 2800 underprivileged children the chance to experience a complete summer camp experience free of charge. For more information, visit http://www.givethekidshope(dot)org.
About the NFL Alumni NY/NJ Chapter
The NFL Alumni is a charitable organization comprised of former professional football players guided in their volunteer efforts by the motto "Caring for Kids." Members contribute to charitable organizations that share in their mission and are committed to building stronger communities. The NY/NJ Chapter aligns with non-profit youth-oriented charitable causes that are located within and/or service the chapter's service region; the annual Charity Golf Classic is the cornerstone of the organization's fundraising efforts for children's charities. Among its youth/health/education-related beneficiaries have been the Boys and Girls Clubs, Heroes and Cool Kids, Special Olympics, Spina Bifida Association, Ronald McDonald House, and many others. For more information, visit http://nflalumninynj(dot)org/ or find them on Facebook.