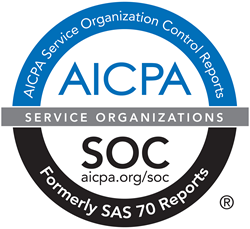 At ConServe, we pride ourselves on establishing the industry standard with regard to process improvements, technology enhancements and reporting.
Rochester, N.Y. (PRWEB) November 14, 2014
Continental Service Group, Inc., d/b/a ConServe, is pleased to announce that they recently engaged Macpage, LLC to prepare an Independent Service Auditor's Report in accordance with Statement on Standards for Attestation Engagement No. 16, Reporting on Controls of a Service Organization (SSAE 16), also known as a Service Organizations Control No.1 (SOC 1). An SSAE 16/SOC 1 Type II report is an attestation standard that examines a service organization's system and the suitability of the design and operating effectiveness of controls throughout a twelve month period. SSAE 16 is an enhancement to the previous standard for Reporting on Controls at a Service Organization, the SAS 70, and effectively replaced it as the authoritative reporting guideline. The changes were intended to bring U.S. companies more in line with new international service organization reporting standards.
Most notably, Macpage has reported that ConServe's service and process controls have been suitably designed to achieve the control objectives and were consistently applied throughout the evaluation period of September 1, 2013 through August 31, 2014.
"As ConServe continues to grow and evolve, our emphasis on developing a customer service-oriented culture with unparalleled results for our Clients remains unwavering" said Stephan DiPaola, CIO at ConServe. "Towards that goal, we pride ourselves on establishing the industry standard with regard to process improvements, technology enhancements and reporting. Our intense focus on ethics and compliance is readily apparent as a result of conducting the SSAE 16 Type II attestation engagement, demonstrating ConServe's commitment to maintain the highest standards possible."
About ConServe:
ConServe is a leading provider of accounts receivable management and collection services specializing in customized solutions for colleges and universities, government agencies and private lenders.
ConServe has been ranked consistently as a top-performing agency by the federal government and the U.S. Department of Education. Representing less than 1% of collection agencies nationwide, ConServe has achieved the ACA International Professional Practices Management System (PPMS) certification, representing the collection industry's standard for quality management and has completed the SSAE 16 Type II Engagement. Nationally accredited by the Better Business Bureau (BBB) with an A+ rating, ConServe is a recipient of the Rochester Business Ethics Award, repeatedly appeared on Inc. Magazine's 5000 fastest growing companies list, named a Rochester Top 100 company 12 times in the last 13 years, was voted a Best Place to Work in Collections for the third consecutive year in 2014 and has earned the Greater Rochester Quality Council's 2013 Customer Excellence Award and the 2014 Operations Excellence Award.
Learn more about the ConServe Advantage®: http://www.conserve-arm.com