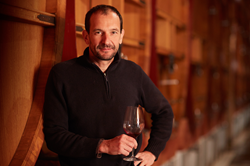 "South Walton Beaches Wine and Food Festival and Destin Charity Wine Auction Foundation join forces to create The Northwest Florida Beaches Ultimate Wine Week, a wine lover's dream, the last weekend in April," said Festival Executive Director Stacey Brady
Miramar Beach, Florida (PRWEB) November 11, 2014
Tickets are on sale now for South Walton Beaches Wine and Food Festival, taking place April 23-26, 2015 with a star-studded lineup of celebrity winemakers. Wine superstars Marc Perrin of Chateau Beaucastel and Jean-Charles Boisset of Boisset Family Estates and La Famille Des Grands Vins are among the headliners at the annual event, which takes place in Grand Boulevard at Sandestin, located within the beach communities of idyllic South Walton in Northwest Florida.
As an extra incentive during the holidays, festival tickets will be discounted through the end of the year and prices return to full price on January 1, 2015. Tickets can be purchased at http://www.sowalwine.com.
"South Walton Beaches Wine and Food Festival and Destin Charity Wine Auction Foundation join forces to create The Northwest Florida Beaches Ultimate Wine Week, a wine lover's dream, the last weekend in April every year," said Festival Executive Director Stacey Brady.
The festival offers more than 800 wines, on-going wine tastings with dozens of celebrity winemakers on hand to talk about their wines, food tastings, tasting seminars, live entertainment and special features including Champagne Lane.
Destin Charity Wine Auction takes place on Saturday during the festival with more than 500 people bidding on luxury travel packages, collectable wines and other fine living lots. Monies raised at the auction as well as proceeds from the festival go to support more than a dozen children's charities in Northwest Florida.
Presented by Visit South Walton and Wine Enthusiast Magazine, the festival offers the ideal backdrop for a beach getaway. South Walton beaches are consistently named among the best beaches in the country. ResortQuest by Wyndham Vacation Rentals is the Official Lodging Partner of the festival and many of their accommodations are beachfront, beachside or a short stroll to the beach. They are currently offering festival discounts that include discounted tickets. Go to Wyndham Vacation Rentals for details.
South Walton Beaches Wine & Food Festival is made possible by the generous support of the following Founding Partners: Destin Charity Wine Auction Foundation, Visit South Walton Tourist Development Council, Florida Restaurant & Lodging Association, Hilton Sandestin Beach Golf Resort & Spa, Wine World of Northwest Florida and Grand Boulevard at Sandestin®.
About South Walton Beaches Wine & Food Festival
South Walton Beaches Wine & Food Festival is an annual charity event held the last weekend of April. The festival features a stunning showcase of the best wines the world has to offer. Celebrity wine producers and chefs present fine wine and food pairings from the world's most famous appellations. The Savor South Walton Culinary Village offers a sumptuous array of foods to taste, wines to pair, as well as wine and food tasting seminars and live entertainment. The event is a major fundraiser for Destin Charity Wine Auction Foundation, which benefits children in need in Northwest Florida. For more information, including a list of attending winemakers and to purchase tickets, visit http://www.SoWalWine.com.
###