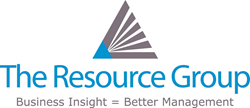 "Our goal at The Resource Group is to provide innovative solutions to our clients' business challenges,.." Marty Schillaci, CEO of The Resource Group.
RENTON, WA (PRWEB) March 19, 2015
The Resource Group, an enterprise resource planning (ERP) software consulting and development company, in conjunction with WildTangent, a mobile solutions company, created AP Connect. AP Connect is a software product that provides a seamless integration between Microsoft Dynamics® GP and Wells Fargo Payment Manager®.
Designed for any company that distributes mid-to-large volumes of payments to vendors, AP Connect automates the export of payments from Microsoft Dynamics GP to Wells Fargo's Payment Manager. Without the integration to the Wells Fargo Payment Manager Service, a service that manages payment processing, companies must print and mail individual checks, and process electronic payments to vendors, adding time and costs.
"Our goal at The Resource Group is to provide innovative solutions to our clients' business challenges, which help them to streamline processes and save time and valuable resources," said Marty Schillaci, CEO of The Resource Group. "AP Connect for Wells Fargo Payment Manager provides companies with a low cost solution to seamlessly integrate with the Wells Fargo Payment Manager service, reducing the time it takes to process payments manually."
"The Resource Group helps us improve the efficiency of our teams and processes, which is a critical initiative for us," said Jarrod Voth, VP of Analytics at WildTangent. "Using AP Connect, we will save many staff hours previously spent processing checks, wire transfers and ACH batches."
To learn more about AP Connect, please click here.
About The Resource Group
Based in Renton, Washington, The Resource Group helps clients improve business processes, overcome challenges during growth and connects business information by providing rock solid financial management software solutions, Microsoft Dynamics GP and Intacct. Throughout Washington, Oregon and the Pacific Northwest, our clients have experienced improved operation processes, optimized financial management, robust reporting and business insight across multiple applications. Our highly-trained consultants are dedicated to building solid, long-lasting relationships with clients. The Resource Group is there throughout the entire lifecycle of your new solution; from initial software evaluation to installation, data migration, implementation, software development, system integration, training and support. To learn more about The Resource Group, please visit http://www.resgroup.com/about-resource-group.
About WildTangent (http://www.wildtangent.com/corporate)
With over 20 billion apps delivered, WildTangent is the leading worldwide, cross-device technology company focused on the distribution and monetization of mobile and online apps. The company builds mobile apps and operates a digital advertising platform and entertainment services. The company's latest offering, Application Management Platform, dramatically simplifies the app management process for device manufacturers and mobile operators. Companies that use WildTangent technology for their devices include AT&T, T-Mobile, Hewlett-Packard, Samsung, and ACER.