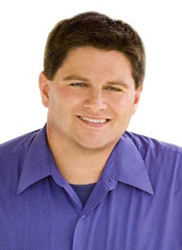 Brendan's commitment to ongoing education and professional development is a tremendous asset to the company and to clients and customers.
Bethany Beach, Delaware (PRWEB) June 11, 2015
ResortQuest Real Estate's Brendan Crotty recently earned the Resort & Second Home Property Specialist (RSPS) certification from the National Association of REALTORS®.
The RSPS Certification is a nationally-recognized certification awarded by the NAR to real estate professionals who wish to demonstrate and promote – to consumers and their peers alike – their expertise in the resort and second home specialty.
Crotty joins more than 1,600 real estate professionals who have earned the RSPS certification. REALTORS® who receive the RSPS certification have successfully completed the Resort & Second-Home Markets Course, along with three webinars in the field of resort and second home real estate. He now joins other real estate professionals who specialize in buying, selling or managing second homes in a resort, recreational, and/or vacation destination and properties for investment, development, or retirement.
"We are very proud of Brendan for earning the RSPS certification," said Brigit Taylor, ResortQuest Real Estate's broker of record. "Brendan's commitment to ongoing education and professional development is a tremendous asset to the company and to clients and customers."
Crotty began his career in new home sales with the Carl M. Freeman Companies as a sales agent at Bayside Resort and transitioned to residential sales in Spring of 2006. He has successfully helped many buyers realize their dreams of owning beach homes. Most recently, Crotty listed two homes in the same coastal community, and had both under contract in less than 30 days. 
Crotty is a member of the Sussex County Association of REALTORS®, Delaware Association of REALTORS® and the National Association of REALTORS®. He is also an active member, and past president, of the Southern Sussex Rotary, most recently working on the Flags for Heroes project.
Crotty works in the firm's Hickman Beach Plaza West office, located on 33012 Coastal Highway. He can be reached at 302-541-8778 or visit his Web site at http://www.BrendanCrotty.com.
ResortQuest Real Estate is a real estate leader in southeast Sussex County since the early 1970s. ResortQuest provides comprehensive real estate services, including residential and commercial sales, vacation and long-term rentals and homeowner association management.
For the latest on real estate in the resort and inland areas of Sussex County, visit their locations at 33012 Coastal Highway or call 302-539-8600; Marketplace at Sea Colony at 33546 Marketplace or call 302-541-8999; Edgewater Lobby at L1- Edgewater House Road or call 302-537-8880; West Fenwick at 37458 Lion Drive, Suite 7 or call 302-436-1100; or Bear Trap Dunes at 21 Village Green Drive or call 302-541-5454.
The firm can also be found on the web at ResortQuestDE.com, on Facebook (/RQDEMD), or on Twitter (@RQDEMD). For information on starting a career in real estate, contact Brigit Taylor, broker of record, at 302-541-8780 or visit http://www.ResortQuestDE.com.
About ResortQuest Real Estate®, Delaware & Maryland
ResortQuest Delaware Real Estate, LLC, a subsidiary of Wyndham Vacation Rentals North America, LLC, has provided real estate sales, vacation rental, and homeowner association management services to Bethany Beach, Sea Colony and other fine communities in Delaware's Quiet Resorts, Maryland and the surrounding coastal areas since the early 1970s. Its affiliate ResortQuest Delaware, LLC's homeowner association management division represents the needs of more than 6,300 homeowners in 49 associations from Lewes to Fenwick Island, Del. Wyndham Vacation Rentals®, part of Wyndham Exchange & Rentals® and the Wyndham Worldwide family of brands, is the world's largest professional manager of vacation rentals, providing access to approximately 103,000 vacation rental properties in more than 550 unique destinations worldwide. For additional information, visit our media center on wyndhamvacationrentals.com.