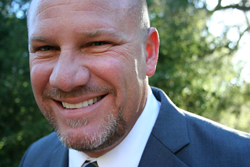 Work with San Diego's top real estate and mortgage professionals by calling 858-999-3737
San Diego, California (PRWEB) March 02, 2015
According to the latest figures from Trulia, the San Diego real estate market has taken a 1.3% decline representing about $6000. This is compared to the last quarter leaving the median sales price for San Diego homes from November 2014 to February at $450,000. The average price per square foot was $349, which represents an increase of 2.9% in comparison to the prior year at the same period. The average listing price the week ending Feb 18 2015 for homes for sale in San Diego CA was $777,711, which is an increase of 4.1%, or $30,703, compared to the week before. Over the last five years homes in San Diego have appreciated around 34% with popular neighborhoods consisting of Rancho Penasquitos, Rancho Bernardo,Carmel Valley,Mira Mesa,Pacific Beach and Point Loma. Carmel Valley and Rancho Bernardo had average listing prices of $525,430 and $1,170,975.
Kevin Leonard and his team note that January is statistically a slow month for real estate and believe the city will have a good annual appreciation with a stable housing market. The group is well-known across the internet and in local communities because of the support and partnerships they have solidified. The organization of local professionals includes not only San Diego real estate agents and mortgage originators, but financial planners, attorneys and builders just to name a few. They used their combined efforts and expertise to offer clients a "one stop shop" for professional services. The clients can choose to use one of the groups networks or not, giving the client the flexibility to view different costs and support.
About:
Kevin Leonard began in the mortgage business in 1997 and since then he has become one of the leading mortgage experts in the country, and has earned national acclaim for his efforts. Mr. Leonard prides himself in offering constant communication with his clients so that they have a full understanding of the loan process from start to finish. He is personally responsible for thousands of fundings, and along with his team, he has over 5 billion in residential loans funded to his credit. Mr. Leonard has a full understating of the loan process from start to finish, and also consults with a long list of mortgage bankers in the secondary market. There are few, if any, that have the experience that Kevin Leonard has in the mortgage profession. He was one of the first to register with NMLS in 2008 when it was first instituted, and currently is licensed in the state of California as a loan originator. He is partnered with the best San Diego real estate agents for a good reason—he offers fast pre-approvals with the ability to fund purchase loans quickly. To find out about San Diego reverse mortgage lenders that offer the HECM purchase loan, click on the highlighted links provided.
Contact: http://www.kevinleonardmortgageexpert.com/contact/
Kevin Leonard
Phone: (858) 999-3737
NMLS #6279