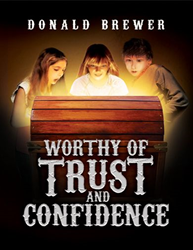 WELCOME TO MOUSE GATE! Do YOU Love Everything Disney? Then You'll Love Our Mouse Gate Book Series.
(PRWEB) December 30, 2014
Mouse Gate announces its launch of http://www.MouseGate.com. Mouse Gate needs new authors willing to write a book including any aspect of the Walt Disney locations. Currently, Mouse Gate contains a collection of separate adventure series, written for the pre-school, pre-teens, teens, and all those young at heart. These books are written in a style and with content to appeal to readers of all ages. Books, currently in the series, center around Walt Disney® locations around the world (this could include Theme Parks, Disney Cruise Lines or any of Disney's more than 500 resorts worldwide). Stories in subsequent books (using the same story line concept) may include other popular recreational places of interest to our target audience. Depending on the stories, the books can range from 96 to 256 pages. Within these adventure stories readers will be propelled into fantastic worlds filled with humor, mystery, thrills, action, cliff-hangers, twists and turns, and maybe even a little romance. Not every book will have all of these elements but they will all leave the reader wanting more. This series is written by many authors in many different genres. Mouse Gate is currently looking for new authors to expand the series.
Mouse Gate's plan is to make each of these stories available immediately in the following paperback and digital book (eBook) formats, with audio books soon to follow.
Current Mouse Gate titles include Bob Doerr's "The Enchanted Coin" and "The Rescue of Vincent"; Donald Brewer's "Worthy of Trust and Confidence" and "Thunder Canyon"; and M.L. Hollinger's "Josh Martin: Space Captain." These books can be found on Amazon.com and at http://www.MouseGate.com. Authors interested in becoming part of the Mouse Gate experience should visit MouseGate.com for more information.