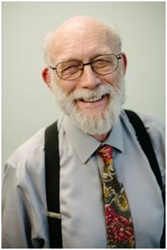 Well, the brain tells us everything. If you've been exposed to a severe emotional stressor recently, it is very likely that the brain is going to show the effects.
London, England (PRWEB) December 31, 2014
The Biofeedback Federation of Europe will host a series of webinars for health professionals on the use of neurotherapy in clinical practice. Presented by Vancouver psychologist and author, Dr. Paul G. Swingle, the series will introduce the ClinicalQ Assessment and braindriving and how these methods are used in his Vancouver practice. Each webinar will focus on a different topic: addictions; fibromyalgia, chronic fatigue and pain; emotional trauma; and the unique challenges faced by adopted children.
The ClinicalQ is an EEG assessment developed by Dr. Swingle that measures brain activity at five critical locations. The results of the assessment are then compared to a clinical database that is remarkably accurate in terms of indicating why a person is seeking counselling. Dr. Swingle sums it up like this, "I saw a client the other day - a young man who had been exposed to a recent severe emotional stressor that triggered a predisposition to depressed mood states. When I explained this to him, his jaw dropped to the floor. How could I possibly know that from looking at brainwave activity? Well, the brain tells us everything. If you've been exposed to a severe emotional stressor recently, it is very likely that the brain is going to show the effects. And if you have a predisposition for a certain disorder such as depression, exposure to severe emotional stressors may likely trigger that condition."
At his Vancouver clinic, Dr. Swingle uses neurotherapy as part of the treatment for a wide range of disorders as well as with clients who just want to perform better at work, on stage or at a sport. According to Dr. Swingle, one of the best things about neurotherapy is, "It marries well with all other therapies whether experiential, EMDR, cognitive behaviour, pharmaceutical and so forth. Once the brain is functioning more efficiently, then it just markedly enhances the efficacy of these other procedures."
The schedule of the webinar series is as follows:
Neurotherapeutic Treatment of Addictions - January 13th
Neurotherapeutic Treatment of Fibromyalgia, Chronic Fatigue and Pain - April 7th
Neurotherapeutic Treatment of the Sequellae of Emotional Trauma - June 16th
Neurotherapy and the Unique Challenges of Adopted Children - November 7th
(Bonus Free Event: Keeping Mentally Sharp While You Age - February 10th)
Workshops at BFE Annual Meeting in Rome, Italy - March 24-28, 2015
Dr. Swingle will be presenting two workshops at the upcoming BFE Annual Meeting. The first will cover the ClinicalQ and Braindriving and the second will focus on depression.
About Dr. Paul G. Swingle
Dr. Paul G. Swingle is a Fellow of the Canadian Psychological Association and a former Lecturer in Psychiatry at Harvard Medical School. Professor Swingle formerly held the posts of Chairman of the Faculty of Child Psychology, Full Professor and Clinical Supervisor at the University of Ottawa. He has taught at McGill University, Dalhousie University and McMaster University. He is a Registered Psychologist in British Columbia and is (BCIA) Certified in Biofeedback and Neurotherapy. Since 1997 he has been in private practice in Vancouver, British Columbia. He is the author of Biofeedback for the Brain (2008) published by Rutgers University Press.
About the Biofeedback Federation of Europe
The Biofeedback Federation of Europe (BFE) is community interest company in the UK leading the way to share knowledge in the field of biofeedback. Through its "Learn From the Best" program, it offers a variety of webinars, online classes, courses, software and workshops with applications in healthcare, mental health, optimal performance and sport. Content is developed independently by International Research & Education Project teams. For more information, visit the BFE Online Shop. Their next annual meeting will take place March 24-28, 2015 in Rome, Italy.
Contact: Carol Meyers
BFE Education Manager
education(at)bfe(dot)org