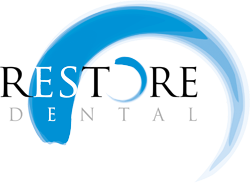 Bentonville, AR (PRWEB) December 31, 2014
Restore Dental is excited to announce that they are now offering a new whitening promotion, which will run the entire month of January. Patients can now receive buy one get one free whitening treatments, valued at $120 each.
There are several options for at-home teeth whitening, including tray bleaching, paint-on teeth whiteners, teeth whitening strips and whitening toothpaste and mouthwash. Restore Dental offers custom trays for their patients, which deliver visible results in as little as two or three applications.
Tray bleaching uses custom-made trays and whitening gel, and generally takes about 10-14 days. The whitening gel is placed in the trays, which fit over the teeth. The peroxide in the gel breaks down and hydroxyradicals help whiten stained teeth.
For those looking for a great gift idea, a teeth whitening kit could be a good option. Give loved ones something they could truly use. Everyone could benefit from whiter teeth, and Restore Dental makes it easy.
Restore Dental's whitening promotion will only be available for a limited time, so all patients should purchase theirs soon. For more information, call 479-259-9060 or visit http://www.restoredentalbentonville.com/.
Dentist Dr. Lindsay English and the Restore Dental team work tirelessly to ensure all dental needs are met. They aim to be the leading culture that provides affordable, modern, one-visit dentistry. Taking care of the customer is not a cliché at Restore Dental. It is about being customer-driven and engaging to find out what they want, and helping to reach their goals. The same is true for Restore's dentists, team members and vendor partners. At Restore Dental, their goal is to deliver the best dental treatments possible. They want their customers to experience the benefits of a healthier mouth and a healthier smile. Contact their office, located in Bentonville, AR, to schedule a complimentary consultation today.