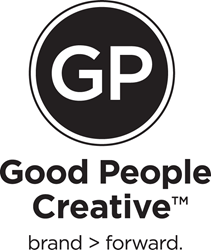 Clients want a budget they can afford with measurable progress along the way and we are filling that need
Nashville, TN (PRWEB) December 31, 2014
Good People Creative, the Nashville-based content marketing company experienced rapid growth in 2014 with the addition of eight new clients in the Middle Tennessee market. The portfolio now includes clients in the mortgage business, telecommunications, HVAC, engineering consulting, distilleries, attorneys, accounting and more.
"Walking into our third year of business, we've found that most business owners understand how important having a content strategy is, they just don't have time to execute it," says Cole Evans, owner of Good People Creative. "We've found that clients want a budget they can afford with measurable progress along the way and today we are filling that need. We are very excited about the opportunity in Nashville and have some big plans for 2015."
The world of advertising in particular changes so quickly in today's technologically advanced world. How people want to consume advertising messages is changing, and companies need to adjust to these new methods if they want to remain relevant to their potential customers. Good People Creative and their clients are partnering together to build more value in their marketing investment.
What sets Good People Creative apart from the competition is the creation of original content for their clients, including website refreshes, blogs, press releases, and original video and design. "Original design is the best way to express a company's individuality," says Malynda Resh, Art Director for Good People Creative. "I enjoy getting to know our clients and understanding why they are in business, what service they really want to offer to clients, and then communicating that in a fresh and unique way."
Good People Creative is excited about the growth in 2014 and looks forward to an even better 2015.
Good People Creative is the content marketing company based in Nashville, TN, specializing in search, media buying, marketing, content creation, videography, social media, and design.