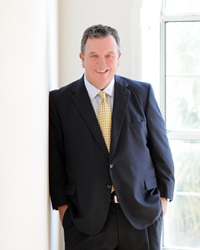 "It's all about implementation... if you don't implement what you've learned, you've wasted your time. That's where PILMMA's different. You'll learn not only what to do, but how to do it."
Myrtle Beach, SC (PRWEB) January 06, 2015
PILMMA's Super Summit, July 16th – 18th at the Radisson Hotel Fort Worth North-Fossil Creek, Fort Worth TX, will provide easy to implement proven practical ideas guaranteed to double any firm's caseload. The best and brightest minds in law firm marketing and management will cover the latest industry trends during this three-day intense workshop with PILMMA.
Ken Hardison, President and Founder of PILMMA (Personal Injury Lawyers Marketing and Management Association) will kick things off on Thursday July 16th with his presentation, "How to Compete with The T.V. Lawyers on Their Own Playing Field for a Fraction of What They're Spending".
"It's all about implementation," Hardison says. "You can attend conference after conference, but if you don't implement what you learn when you return to your office, you've wasted your time. That's where PILMMA's Super Summit is different. You'll learn not only what to do, but how to do it."
Ken, who practiced injury law for over 32 years, and built one of the largest Personal Injury Law Firms in the state of North Carolina, is a sought after speaker, coach and mentor for those focused on marketing and managing contingency based law firms. He was chosen as Glazer Kennedy's Inner Circle's Diamond Coaching Contest Winner for 2010, and is also the author of "How to Effectively Market Your Personal Injury Law Practice in the 21st Century" along with numerous articles on marketing and managing injury and disability practices. Hardison will share guarded details about how he built the leading law firm in his market, the blueprint for taking a firm to the next level, in his other presentation, "How to Build the Preeminent Law Firm in Your Market".
Those who have attended PILMMA's events in the past have been more than satisfied with the experience. You can see what past attendees and members have to say about the PILMMA experience by visiting http://www.pilmma.org.
Ken will be joined by an impressive list of legal marketing and management all-stars including John Fisher, Mitch Jackson, Josh King, Cindy Speaker and Larry Bodine to name a few. To see a full agenda or to register for this event please visit http://www.pilmmasummit.com. Pricing varies depending on dates. Seats are limited. For additional questions regarding the event or PILMMA membership, contact Valerie at 1-800-497-1890 x102 or simply email Valerie(at)pilmma(dot)org.
ABOUT PILMMA
The Personal Injury Lawyers Marketing and Management Association (PILMMA) is the premiere organization dedicated to providing injury and disability lawyers with the information they need on how to better market, manage and grow their law firms. Each year PILMMA holds Marketing and Management events that bring together the best minds in the industry along with personal injury and disability lawyers from across the country to discuss the latest innovations and strategies in the world of legal marketing. To learn more about PILMMA, visit http://www.pilmma.org.