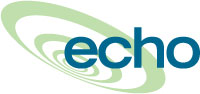 We are proud of our clients that are honored as Top Hospitals of 2014. Our software solutions enable clients to deploy standardized best practice methodologies to track and reduce patient safety incidents and to document improvements in quality.
San Diego, California (PRWEB) January 13, 2015
Each year medical errors result in the death of 400,000 Americans — more than from any illness aside from cancer and heart disease. This chilling statistic highlights the urgent work to be done in the realm of patient safety. In an effort to recognize hospitals that have successfully worked to reduce these deadly medical errors, The Leapfrog Group (Leapfrog) has released its list of the 2014 top hospitals in the United States.
Leapfrog evaluates hospitals' performance on national standards related to patient safety, quality, efficiency and management structures that reduce medical errors. Top hospitals report lower infection rates, higher survival rates for high-risk procedures, decreases in length of stay and reduced readmissions. "These Top Hospitals represent the best of American healthcare and deserve to be recognized for their commitment to prioritizing the safety and well-being of their patients," said Leah Binder, president and CEO of The Leapfrog Group.
– Source: http://www.leapfroggroup.org/policy_leadership/leapfrog_news/tophospital2014 accessed 1.05.15
HealthLine Systems' software solutions help healthcare organizations improve patient safety, reduce readmissions, and track and trend quality indicators. Eight or nearly 14% of Top Urban Hospitals, six or 23% of Top Rural Hospitals, and two or 22% of Top Children's Hospitals — or in some cases their parent systems — use one or more software solutions from HealthLine Systems, Inc.
HealthLine Systems' CEO Dan Littrell commented: "We are proud of our clients that are honored by Leapfrog Group as Top Hospitals of 2014. Our software solutions enable clients to deploy standardized best practice methodologies to track and reduce patient safety incidents and to document improvements in quality."
About HealthLine Systems
HealthLine Systems' specialized software solutions assist healthcare organizations to meet unique challenges with provider data management for credentialing and privileging, patient safety, quality assurance and streamlined access through a contact center communication hub.
HealthLine Systems' clients include over a thousand distinguished healthcare organizations in all 50 states, Canada, and Mexico. Incorporated in 1985, HealthLine Systems, Inc. is privately held and is based in San Diego, California. HealthLine has demonstrated the ability to anticipate industry and technological changes while delivering systems of technical superiority.
All HealthLine Systems' Echo™ software systems are offered as either cloud/hosted or as installed solutions. Echo software is thoughtfully designed with input from clients over more than 25 years.

EchoCredentialing is Web-based credentialing and provider management software that is field tested by an NCQA-certified Credentials Verification Organization, CredentialsOnLine.
EchoQuality is an integrated and comprehensive quality management software solution that supports patient safety and regulatory compliance initiatives.
EchoAccess is healthcare's first fully Web-enabled contact center solution with a Web-browser user interface. Clinical content developed by world-renown Cleveland Clinic is available exclusively in EchoAccess.
CredentialsOnLine is a credentials verification organization serving hospitals, health systems and managed care organizations nationwide. CredentialsOnLine provides centralized verification services for more than 25 different types of providers, has credentialed more than 150,000 providers, and has completed over 1.5 million electronic Primary Source Verifications.
HealthLine Systems creates lasting partnerships with healthcare organizations, enabling them to enhance the health of their stakeholders by utilizing information provided by HealthLine Systems' software and services. HealthLine Systems is committed to provide peerless information management solutions to maximize the quality and delivery of healthcare services through technological innovation.
HealthLine clients are consistently honored by organizations including The Leapfrog Group, Healthgrades, U.S. News & World Report, Truven Health, and Becker's Hospital Review. For more information, please visit the HealthLine Systems' website at http://www.healthlinesystems.com.