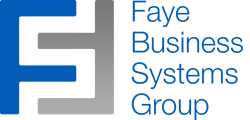 Woodland Hills, CA (PRWEB) January 07, 2015
Earlier this week, Faye Business Systems Group was honored with the distinction of SugarCRM Elite Partner by SugarCRM. As one of a group of seven partners to receive this distinction among approximately 200 partners worldwide, FayeBSG was elevated from Platinum Partner in 2014 to Elite Partner in 2015 for exceeding growth expectations for yet another consecutive year.
Year after year, FayeBSG is recognized for their performance in the Sugar Ecosystem as well as for the development of industry leading Sugar integrations for: Sage 100 ERP, QuickBooks, NetSuite, Box, Jira, Authorize.Net, Intacct, Constant Contact and ShoreTel.
"What an honor to be recognized as an Elite Partner by SugarCRM," said David Faye, CEO of FayeBSG. "I want to congratulate all the partners in the Sugar ecosystem for their accolades and their continued success. Together, we are truly helping all businesses create extraordinary customer relationships. At FayeBSG we consistently focus on enhancing the Sugar experience for our clients and customers with our implementation expertise and our creation of the coolest software integrations available and we look forward to continuing and expanding our offerings in 2015."
To learn more about FayeBSG's SugarCRM Software Solutions click here.
To learn more about David Faye click here.
View FayeBSG events and webcasts here: http://fayebsg.com/events-and-webcasts/
More About Faye Business Systems Group
FayeBSG integrations allow companies to utilize best-in-class software without missing out on critical integration components. A 2014 Inc. 5000 Honoree, FayeBSG are software and technology specialists with extensive expertise in CRM and ERP software. A SugarCRM Elite Partner and Sage Platinum Partner, Faye's in-house team of developers and consultants work on an ongoing basis to not only develop the most sought after integrations, but also to consistently upgrade and update integrations for optimal performance, and to add user requested features. Their integrations are well thought-out and consist of the most complete operational functions.
FayeBSG uses SugarCRM, Sage 100 ERP (formerly MAS 90), NetSuite, Act-On and a variety of custom software solutions to meet client needs. Services include software development, project management, packaged software implementations, custom software implementations, integration, consulting, training, and support. Faye Business Systems Group has completed hundreds of successful CRM and ERP projects, specializes in Sugar Integrations, and is one of SugarCRM's leading Elite Partners. For more information, call (818) 280 - 4820, email info(at)fayebsg(dot)com, or visit http://www.fayebsg.com. Connect with Faye Business Systems Group on LinkedIn, Facebook, Twitter or YouTube.
Press Contacts:
Jesse Heller
Faye Business Systems Group, Inc.
818 280 4820