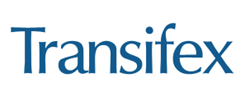 "With impressive gains reported in both customer experience and market share, there's no reason not to localize," said Dimitris Glezos, CEO and Founder
Menlo Park, CA (PRWEB) January 12, 2015
Transifex, http://www.transifex.com, a leading Localization Automation platform for modern technology companies, today released its State of Localization Benchmark Survey, a report examining the approach to localization among global companies. The study finds the role of localization in business strategy is increasingly important as companies expand to new markets where growing numbers of online visitors are coming from non-English speaking countries.
The survey, completed in September 2014, questioned 1,558 developers, translators, product managers and other individuals responsible for localizing digital content about their approach to localization. They represented companies of varying sizes, industries and geographies. Overall, 70% of respondents indicated a positive impact of localization in terms of customer experience and market share regardless of industry, company size and the stage of localization maturity.
Key findings include:

54% of respondents said they embarked on localization because customers were asking for content in their local languages. An additional 44% said it allows them to expand into global markets.
51% of respondents report improved customer experience as a result of providing some level of localized content.
Web apps, documentation and mobile apps are the most important content to localize.
Investment in localization is expected to increase in the next 12 months.
The average number of languages supported will roughly double over the next 12 months - growing from fewer than 5 to approximately 10 languages.
55% of respondents identified translation quality and 47% cited translation consistency as the major challenges of localization efforts.
"The top reason cited for localizing content is because customers want it to be in their local language. With impressive gains reported in both customer experience and market share, there's no reason not to localize," said Dimitris Glezos, CEO and Founder of Transifex. "With the biggest challenges of localization reported as being translation quality and consistency, the findings from this study reinforce our vision of providing a Localization Automation platform for any company looking to expand globally."
Transifex is a cloud-based Localization Automation platform that enables continuous translation for both digital products and their related marketing and support content. With rapid development cycles and frequently changing content, developers, content authors, and project managers are responsible for localizing content continuously and effectively. Using the Transifex Localization Automation platform, development teams can manage, translate, collaborate and automate localization of their global content.
Download a full copy of the Transifex State of Localization Benchmark Survey report at https://www.transifex.com/resources/2014-localization-benchmark-survey/
About Transifex
Transifex was founded in 2009 after being incubated while Glezos participated in Google's Summer of Code. The company raised $2.5 million in 2014 in a seed-funding round led by New Enterprise Associates (NEA). The company is at its heart both global and digital—with Engineers on two continents and customers in over 30 countries representing over 20,000 projects with 200,000 users, localizing content in more than 100 languages.
Transifex has always made its offerings free to the Open Source community resulting in localization projects such as Creative Commons, Open Stack, Django, Bitcoin and Joomla. Linus Torvalds himself, the father of Linux, uses Transifex to manage localization of his personal Scuba website. Prior to its first round of funding last year, Transifex had been bootstrapped, growing primarily through word-of-mouth from the developer community.
###