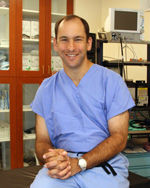 I hope that in publishing these articles, more surgeons will gain knowledge and experience with the latest breast reconstruction approaches
Atlanta, GA (PRWEB) January 09, 2015
Leading online medical reference site Medscape Drugs and Diseases recently published two articles written by board-certified Atlanta plastic surgeon Dr. Mark F. Deutsch, medical director of Perimeter Plastic Surgery. The articles "Breast Reconstruction Refinements and Finishing Touches" and "Free Flap Breast Reconstruction" both discuss the latest research and insights on breast reconstruction post-mastectomy.
Medscape, part of the WebMD Professional Network, is a vast collection of healthcare information written by leading medical professionals. The database is available to the public with a free one-time registration on the Medscape website. The site is visited nearly three million times by physicians each month, and is considered one of the most authoritative, current and accessible medical reference sources available. Medscape reviews all their contributions regularly to ensure research remains accurate, current, and relevant.
In Dr. Deutsch's article "Breast Reconstruction Refinements and Finishing Touches," he provides a brief summary on the history of breast reconstruction, emphasizes the importance of properly planned initial procedures and discusses obtaining positive results with skilled refinements and finishing touches. Dr. Deutsch then explains the proper techniques when performing a successful breast reconstruction, explaining the mindset and reasoning for each step in the procedure.
"Free Flap Breast Reconstruction," Dr. Deutsch's second published article, contains information about breast reconstruction performed using autogenous (human) tissue. Many benefits are discussed, such as preventing the necessity of creating a secondary wound and the fact the patients do not have to be put under anesthesia a second time, making the process more cost efficient. Dr. Deustch goes into extensive detail about the options available to surgeons for flap location, to be used during breast reconstruction.
"As a medical professional, it's important to always stay up-to-date with the latest research on topics relevant to my field," says Dr. Deutsch, medical director at Perimeter Plastic Surgery. "I hope that in publishing these articles, more surgeons will gain knowledge and experience with the latest breast reconstruction approaches."
Both articles can be found in the Drugs and Diseases section of the Medscape website.
About Perimeter Plastic Surgery:
Dr. Mark Deutsch is the founder of Perimeter Plastic Surgery and a top plastic surgeon in Atlanta. He is board certified by the American Board of Plastic Surgery, and performs a variety of cosmetic and reconstructive surgeries. In addition to his work in the United States, he travels annually to South America to perform volunteer procedures. For more information about Dr. Deutsch and Perimeter Plastic Surgery, please visit perimeterplasticsurgery.com.