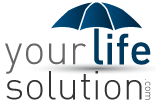 Clearwater, Fl (PRWEB) January 09, 2015
YourLifeSolution.com, a service which displays life insurance quotes instantly online, is today endorsing Arrcentric as a premier resource for high-end web page design. According to YourLifeSolution.com, they've chosen to endorse Arccentric due to the company's excellent design work supplied to YourLifeSolution.com and Clopton Capital in previous years, and due to the company's recent growth. "The owner of Arccentric, Alex, has done some amazing work for myself and my colleagues in the past, and I feel he deserves more presence on the Internet. I offered to endorse him as a thank you for some probono work he has done for me in the recent years," said Eric Smith, the founder and independent life insurance agent of YourLifeSolution.com.
Entrepreneurs are encouraged by YourLifeSolution.com to visit Arccentric's website and see what premium web design projects they've completed in the past.
YourLifeSolution.com encourages everyone to view their own life insurance rates within the quote tool on the front page of the service's site. Consumers can also get instant life insurance policy quotes by phone at 888.374.2764.