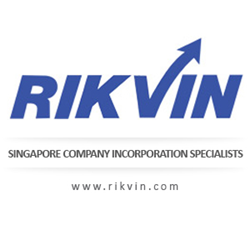 Singapore-based FIs, which don't share the requisite information, will face 30 percent FATCA related withholding tax on certain payments made from the US to them
Singapore (PRWEB) January 13, 2015
In a bid to ease the compliance burden of FIs in Singapore, the city-state has signed the Foreign Account Tax Compliance Act (FATCA) Model 1 Intergovernmental Agreement with US, which is targeted at non-compliance of tax laws by US persons using foreign accounts. To simplify what it means for the city-state's wealth management industry as well as the FIs and US citizens based here, Rikvin, a popular company incorporation consultancy in Singapore, has published a detailed guide on the subject.
"As mentioned in our guide, Singapore's tax regulator – the Inland Revenue Authority of Singapore (IRAS), along with the country's ministry of finance and Monetary Authority of Singapore, will be releasing further notes by January this year about the FATCA compliance requirements for FIs in Singapore. Also, the first submission to IRAS in the prevailing FATCA XML Schema by FIs will be due on May 31, 2015," informed Christine Lim, General Manager at Rikvin, while introducing her company's new guide.
Notably, under the FATCA reporting regulations, foreign financial institutions include banks, insurance companies, investment managers and custodians, not based in the US.
The signing, meanwhile, is an important step in Singapore-US bilateral economic relations. The Model 1 clause of the Act [enacted by US Congress in March, 2010], which Singapore became a signatory to, establishes a framework of FIs outside the US to report account information of US persons to their relevant domestic authority. In Singapore's case, it is the IRAS, which will then share the information with US Internal Revenue Service (IRS).
"It must be noted that the Act also specifies penalties for non-compliance. For instance, Singapore-based FIs, which don't share the requisite information, will face 30 percent FATCA related withholding tax on certain payments made from the US to them. Also, if there's a failure in deducting this tax on the part of the payer, it will be liable for 100 percent of the amount not withheld as well as related interest and penalties," added Lim.
Furthermore, for Singapore-based US persons, the latest signing [which broadens the definition of US persons] means that tax exemptions enjoyed by them will be very few, while the penalties for non-compliance would be much more.
"Our analysis of the overall impact of FATCA on Singapore reveals that it will help in detecting money-laundering activities and clean-up the city-state's image as a tax-haven. This, in turn, will ensure that only legitimate funds are attracted to the city-state, which can then grow to become Asia's wealth management hub," concluded Lim.
-END-
Please click here to read the full guide.
About Rikvin:
Established in 1998, Rikvin has partnered with thousands of investors, entrepreneurs and professionals who want to work or do business in Singapore. Rikvin's areas of expertise include company Singapore company registration, accounting, taxation and other related corporate services. Rikvin is also a licensed employment agency and offers a full spectrum of Singapore work visa services for professionals who wish to relocate to Singapore.
20 Cecil Street, #14-01, Equity Plaza,
Singapore 049705
(+65) 6438 8887
media(at)rikvin(dot)com
http://www.rikvin.com