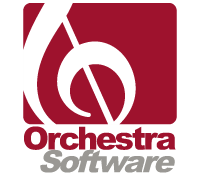 By focusing on customer satisfaction, we're able to develop long-standing relationships with our customers, who ultimately become OrchestratedBEER advocates.
Portland, OR (PRWEB) January 14, 2015
Beaverton, Ore.-based Orchestra Software recently surpassed the 130 brewery software customer milestone in 2014, which puts the cloud-based ERP software company on pace with projections of 215 customers by the end of 2015.
Orchestra Software's industry leading brewery management software solution, OrchestratedBEER, has maintained triple digit average annual customer growth rate percentages since its launch in 2011. A growing collective of more than 600 daily users representing more than 130 craft breweries around the country use OrchestratedBEER to produce, track and account for more than 1.5 million barrels of craft beer annually – approximately 10 percent of the total craft beer produced in the U.S.
Although OrchestratedBEER customers feature regional flagship names like Firestone Walker Brewing Company, Full Sail Brewing Company and Founders Brewing Company, it is the smaller breweries utilizing the SaaS-based OrchestratedBEER OnDemand offering that make up 75 percent of its customer base.
Orchestra's new customer acquisition projections are not just based on historical performance or linear progression but rather on setting goals and implementing the strategies necessary to accomplish those goals.
Orchestra Software VP, Reshad Kazimee, says investing in continued customer satisfaction has proven to be just as important as customer acquisition strategies: "Building a large customer base is not just about customer acquisition but it's also about customer satisfaction. By focusing on customer satisfaction, we're able to develop long-standing relationships with our customers, who ultimately become OrchestratedBEER advocates. Maintaining our existing customers is just as important as adding new customers."
While the annual Craft Brewer's Conference is the main event for OrchestratedBEER customer acquisition, it is the annual OrchestratedBEER User Conference, known to users as "OBeerUserCon", that has become the most important annual event for maximizing customer satisfaction and maintaining a growing customer base. OBeerUserCon is a 3-day event that allows OrchestratedBEER users to collaborate, learn, talk to employees, and experience what makes OrchestratedBEER the premier brewery management software solution.
With nearly 160 attendees at the conference in 2014, OBeerUserCon has established itself as the primary channel through which Orchestra Software demonstrates its commitment to customers. OBeerUserCon also provides the perfect stage to announce new version releases, gain feedback and launch new products like the latest mobile applications.
Another key contributor to Orchestra Software's 94% customer retention rate since the launch of OrchestratedBEER has been a continued commitment to providing users with simple solutions to complex problems. Orchestra Software spent much of 2014 focusing on simplification efforts which resulted in the launch of the OrchestratedBEER Mobile iPad Production app, with more apps slated for 2015 release.
"Providing end users with an intuitive interface of an iPad provides a simplified environment to interact with an ERP solution that was once thought as too complex for the average user," added Orchestra Software President, Brad Windecker. "OrchestratedBEER users now have a simple way to process production and enter quality data in real time while on the brewery floor."
Orchestra's customer acquisition strategy combined with customer satisfaction efforts resulted in 69 net new OrchestratedBEER customers in 2014, six of which switched over from other brewery management software solutions.
About OrchestratedBEER:
OrchestratedBEER is an "all-in-one" business management software solution that helps manage every aspect of a brewery from accounting in the back office, to iPads on the brewery floor. OrchestratedBEER solves the common problems that breweries of all different sizes encounter as a result of using convoluted spreadsheets, limited bookkeeping software, white boards, pen and paper, and other make shift tools. OrchestratedBEER consolidates information in one centralized location to reduce unnecessary work, eliminate dual-entry, increase transparency, and streamline processes. OrchestratedBEER provides real-time Key Performance Indicators (KPIs), accurate future inventory projections, flexible production planning and insightful business reporting.
OrchestratedBEER is developed, supported and maintained by Orchestra Software under one roof in Beaverton, Ore. The team at Orchestra Software is passionate about craft beer and committed to solving the complicated dynamics of the craft brewery business utilizing proven best practices.
About Orchestra Software
Orchestra Software is an enterprise software company located in Beaverton, Ore. that creates industry vertical solutions that are scalable enough for large companies but affordable enough for small growing companies. Our industry-specific software consolidates all company operations into one single application, providing an unparalleled insight into the business, and creating opportunity for cost savings and increased profitability.
Orchestra's flagship solutions are OrchestratedBEER, the industry leading ERP solution for the craft brewery market, and OrchestratedFUEL, the most feature-rich ERP solution for the downstream petroleum industry.
Recently listed at number 704 on the Inc. 5000, Orchestra Software is among the fastest-growing private companies in America for 2014."