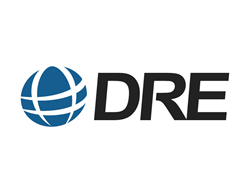 Louisville, KY (PRWEB) January 14, 2015
DRE Veterinary — a new and professionally refurbished equipment supplier — is proud to announce that it will once again be showcasing equipment at the North American Veterinary Community Conference 2015.
Visit DRE Account Executives Ginny Philpot, Brent Montgomery and Alex Crowe in booth 1828 to learn more about the new Hippo Management Software — and to take advantage of exclusive NAVC specials.
Hippo Manager Veterinary Practice Management Software combines medical charting, appointment scheduling, point of sale systems, and inventory management to reduce steps in the record-keeping process.
As physicians make notes in a patient's medical records, the software automatically generates appointments, reminders, billing, user tasks and updates to inventory.
The software's functionality addresses many common complaints about practice management systems: there is no investment in expensive hardware, no extra cost for tech support, and there are no maintenance fees. Sign up for a free trial of Hippo Manager at NAVC 2015, and receive a complimentary tablet!
Hippo Manager is cloud-based so veterinarians can work from anywhere, anytime. With guaranteed unlimited storage space, there are no limits on the number of patients or amounts of data. There is no need for servers, specific types of workstations or expensive software licenses.
Philpot, Montgomery and Crowe will also be showcasing full range of veterinary surgical equipment options at NAVC, including these customer favorites:

DRE Waveline VS Veterinary Monitor
DRE Premier XP Veterinary Anesthesia Machine
DRE Avanti Plus Infusion Pump
Connect with Ginny Philpot, Brent Montgomery and Alex Crowe on LinkedIn and meet them in Orlando in booth 1828. Sign up for a no-cost, 30-day trial of Hippo Manager at NAVC to take advantage of our exclusive tablet giveaway. Ask Philpot, Montgomery and Crowe for details.
For information on more upcoming meetings and trade shows, visit the Medical Trade Shows and Conventions Calendar Schedule — a continually updating, free resource.