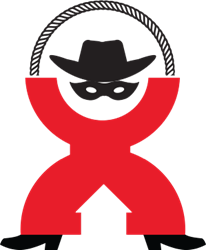 Don't Put Your Loan In Danger, Call The Loan Arranger
Denver, Colorado (PRWEB) January 14, 2015
Mortgage Banker, Jason M. Ruedy, also known as The Home Loan Arranger, is preparing for a busy start to 2015 due to the simple fact that the cost of rent throughout the United States has increased so substantially over the past few years that many current renters will opt for home ownership this year. It is Mr. Ruedy's opinion that many people will take advantage of low mortgage interest rates and lower down payment requirements in the coming months, and will purchase a home instead of continuing to pay ever-increasing rent to their landlord.
According to an article published on MarketWatch.com on January 1, 2015 entitled Buying a Home is Now Twice As Affordable as Renting, "The American Dream of owning a home just got more affordable, but that's partly because the average American now spends nearly 30% of their income on rent."
The MarketWatch article explains that typical homeowners in the United States currently spend 15 percent of their income on their house payment (not including taxes and insurance) but typical renters currently spend 30 percent of their income on rent. Additionally, the article states that landlords are continuously increasing rent while salaries in the United States remain stagnant.
"It's my hope that 2015 will be the year that renters who are contemplating home ownership take the plunge and purchase a home. The amount of money that can be saved on living expenses by owning a home instead of renting is huge." - Jason M. Ruedy, The Home Loan Arranger.
Mr. Ruedy agrees with statements made in the MarketWatch article regarding the Millennial generation and home ownership trends. According to the article, "Homeownership rates in the U.S. have steadily declined in recent years in part because Millennials have delayed buying homes." But while the reasons for the delay in home ownership are plentiful, Mr. Ruedy believes that the Millennial generation is starting to lean more towards home ownership and away from renting.
"Home ownership makes a lot of sense for individuals and couples that feel as if they are spending a huge portion of their salary each month on rent. Additionally, knowing that a landlord can raise the rent once a lease expires can be unsettling. When you purchase a home with a fixed interest rate mortgage, you know what your monthly payment will be each month for the next 15 or 30 years (with the exception of minor adjustments due to property tax and homeowners insurance premiums)." - Jason M. Ruedy, The Home Loan Arranger.
According to Mr. Ruedy, if you are renter, you should look into the cost of home ownership before signing your next long-term lease. You might not be aware of the affordability of home ownership until you sit down with an experienced mortgage broker and crunch all of the numbers.
About The Home Loan Arranger:
Mr. Jason M. Ruedy, also known as The Home Loan Arranger, has 20+ years of experience in the mortgage business. His company was built around the crucial principles of hard work, discipline, and determination. The Home Loan Arranger evaluates client applications quickly and efficiently and structures loans with the best possible terms. Mr. Ruedy is successful in achieving loan closings for clients while meeting their highest expectations. Jason M. Ruedy is ranked #2 in the state of Colorado by Scotsman Guide, which is the top leading resource for mortgage originators.
For media inquiries, please contact Mr. Jason M. Ruedy, "The Home Loan Arranger":
The Home Loan Arranger
512 Cook St #100
Denver, CO USA
Phone: (303) 862-4742
Toll Free: (877) 938-7501
http://www.thehomeloanarranger.com/