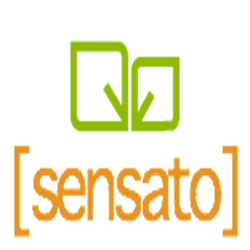 Hacking Healthcare 2015 is a cyber-security conference by healthcare hackers for healthcare technologists!
Long Branch, NJ (PRWEB) January 19, 2015
Sensato will host Hacking Healthcare 2015, on March 24-26 2015. Hacking Healthcare 2015 is unique in that it is a cyber-security conference exclusively focused on healthcare information technology, presented by healthcare technologists for healthcare technologists.
The three day conference will provide attendees with a no holds-barred look at current and potential threats facing healthcare information systems. During the conference attendees will be afforded the latest intelligence related to cyber-security attacks against core infrastructure, bio medical devices, physical and social engineering and much more. Hacking Healthcare 2015 will arm attendees with clear strategies which they can implement to harden their systems and take more offensive rather than reactive stance.
"This isn't your typical social gathering and information exchange" stated John Gomez, CEO of Sensato. "The content, presentations, demonstrations and everything we are throwing at the attendees is about elevating their knowledge and making them much more effective in combating the threats they face day-to-day." Mr. Gomez, one of the lead presenters at Hacking Healthcare 2015, has fourteen years of healthcare information technology experience and has spent the past four years specifically focused on cyber-security within the healthcare industry.
Due to the nature of the material being presented, Hacking Healthcare 2015 is open only to those employed by government agencies or organizations within the healthcare industry. Attendees who are employed by hospitals, physician practices, healthcare technology vendors, insurance providers and retail pharmacy organizations are welcome. The conference registration is extremely limited, assuring attendees have an ample opportunity for interaction with presenters and colleagues. "We are not looking to run the largest conference, but rather a conference that is extremely valuable to those attending. For that reason we have decided to limit the amount of attendees, though we anticipate high demand" stated Kate Macaleer, VP of Operations for Sensato.
Sensato is working hard to assure Hacking Healthcare 2015 is a highly engaging event. The content being presented is leading edge and cuts across healthcare segments. The conference will review cyber-security threats facing clinical, financial, payment, population health, mobile, patient portal, clinical trial and other software systems. Further, the conference will also review challenges to securing medical devices, including smart-pumps, defibrillators, pace makers and more. Hacking Healthcare will be held at the Ocean Place Resort in Long Branch NJ. Attendees can register and obtain further details at http://www.hackinghealthcare.net.
Limited sponsorship opportunities are available on a select basis. To inquire about sponsorship, please e-mail info(at)sensato(dot)co.
About Sensato: Sensato is a boutique technology firm that specializes in simplifying cyber-security and privacy for healthcare. Sensato was founded in 2013 by John Gomez and provides a variety of consulting and software solutions to the healthcare industry. Further details about sensato can be obtained by e-mailing info(at)sensato(dot)co or visiting http://www.sensato.co