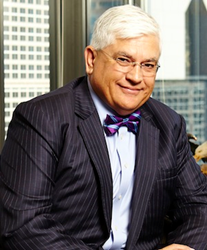 Minneapolis, MN (PRWEB) January 16, 2015
Twin Cities Business Magazine has named Robert Klosterman, Founder of White Oaks Wealth Advisors, Inc. in Minnesota, and CEO and Chief Investment Officer of White Oaks Investment Management Inc. in Flordia, to the 2015 Five Star Wealth Mangers list. This listing can be found in the January 2015 issue of the Twin Cities Business Magazine.
The five Star Professional Program conducts extensive research, with both an, internal and external evaluation process. For more information on the program please visit: http://www.fivestarprofessional.com/wm_program.
Bob has been a Certified Financial Planner licensee since 1989. He has a clear vision for the future having worked in financial planning since 1975, and feels a strong need to provide people with expert and independent wealth advisory services. As a Certified Financial Planner and certificate holder for Family Wealth Advising, Bob's expertise and guidance have helped to fuel the steady growth of the firm. Today, White Oaks Wealth Advisors boasts a talented staff of advisory professionals, hand-picked for their financial planning and wealth management knowledge as well as their dedication to client service.
White Oaks Wealth Advisors, Inc. and White Oaks Investment Management, Inc. are private, fee-only Wealth Management and Family Office firms within Minneapolis, MN and Longboat Key, FL that specializes in simplifying the complexities of wealth for upper net worth individuals. The firm offers an advisory team with over 60 years of experience in areas such as retirement planning, investment advice and management, family office services, estate planning, tax planning, stock option exercise, charitable gift planning, qualified plan distribution planning, and many other issues that individuals face in meeting and achieving their financial security goals. White Oaks Wealth Advisors, Inc. has been honored by having team members listed on the "Top 250 Financial Advisors" by Worth Magazine, "Top Dog's" by Bloomberg Wealth Manager, "5 Star Advisor" by Paladin Registry, "WiserAdvisor.com", "Best 150 Advisors for Doctors" by Medical Economics and "100 Top Advisors" by Mutual Funds Magazine.