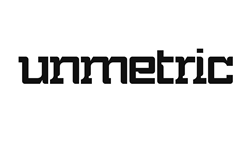 Our consistent growth reflects the increased importance that marketers place on data in the pursuit of creative and competitive excellence.
New York, NY (PRWEB) January 16, 2015
Unmetric, the only social media intelligence platform focused on brands, today released an overview of its 2014 achievements and vision for continued aggressive growth. In its third year, Unmetric's success signals a shift in how global brands and digital agencies are using data as part of their creative and competitive social marketing efforts.
As social ad revenues are projected to reach $11 billion by 2017 in the U.S. alone, Fortune 500 companies and digital agencies need better insights to create effective campaigns and stay on top of competitors. In the race for audience attention and meaningful engagement, Unmetric provides actionable insights that help marketers bridge the gap between strategy and tangible ROI as paid social becomes the norm rather than the exception. 2014 highlights include:
Company Growth

Unmetric grew its client base by over 100%, adding clients such as Walmart, GM, Havas Worldwide and Mindshare.
The company increased staff by 50% with additions in all departments in both their U.S. and India offices.
Product Innovations
Inspire, the first social media search engine for marketers to get instant, data-driven creative inspiration from content proven to resonate with consumers
'Share of Voice' feature showing marketers how their efforts to gain consumer attention stack up against competitors
Campaign Intelligence - Aggregates thematically linked content from across multiple social networks to give marketers greater depth to their analysis
Social network specific innovations: Facebook Insights, Instagram Hashtag analytics and LinkedIn Showcase Pages
Key Partnerships
Secured global partnership with Social@Ogilvy as part of the agency's extensive rollout of data-driven tools
SHIFT integrated Unmetric into its Open Marketing Cloud enabling brands to improve paid media efficiency by putting dollars behind best performing campaigns
Executive Team/Board of Directors Additions
Ram Gupta joined the Board of Directors in November, 2014
Rick Liebling joined as Head of Global Marketing in February, 2014
In addition, Unmetric added three new names to its already impressive Board of Advisors: Brian Condon (Nielsen), Adam Kmiec (Walgreens) and Rajev Shukla (Unilever).
Industry Recognitions
"We experienced great momentum across the entire company this year and will continue building on this success in 2015," said Lux Narayan, CEO of Unmetric. "Our consistent growth reflects the increased importance that marketers place on data in the pursuit of creative and competitive excellence. As social marketing continues to unfold in new ways, we will continue developing products and provide support that keeps pace with the changing demands of modern marketers."
About Unmetric
Founded in 2011, Unmetric is the only social media intelligence platform focused on brands and trusted to arm the modern marketer with the tools to ideate, compare and analyze the channels, content & campaigns of thousands of brands. Unmetric combines the power of people and technology to track and analyze the online behavior of 25,000 brands segmented across more than 30 sectors for all major social channels including Twitter, Facebook, Pinterest, YouTube, Linkedin, and Instagram. With a singular focus on client success and a growing roster of Fortune 500 companies, digital agencies, and other large global brands, Unmetric offers unparalleled intelligence to confidently make more informed business decisions and compete in the data-led economy. The company is headquartered in New York City with additional offices in Chennai, India and the U.S. For more information, visit http://www.unmetric.com, or check out the Unmetric blog at http://blog.unmetric.com.