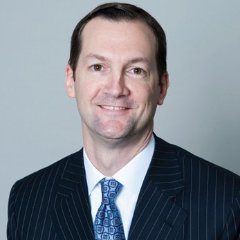 "I'm eager to collaborate with the Cortex MCP team and to help build on its growing reputation in the payments market."
Cambridge, Mass. (PRWEB) January 21, 2015
Cortex MCP -- developer of a next-generation technology platform for mobile wallets -- today announced Michael A. Walsh has joined the company's Board of Directors. Walsh brings to Cortex MCP an extensive background in the payments and technology industries and strengthens a board of directors already steeped in emerging and high growth markets.
Walsh recently joined Warbug Pincus -- a leading global private equity firm focused on growth investing -- as an industry advisor in the firm's Technology, Media and Telecommunications group. Previously, he served as president and CEO of payment management company CyberSource Corp., which was acquired in 2010 by Visa, Inc. and run as a subsidiary of the global payments technology company.
"Michael's vast payment industry expertise, insights and his keen eye for winning investment opportunities will be invaluable to Cortex MCP as the mobile payments market enters an exciting new phase of growth," said Cortex MCP Founder, President and CEO Shaunt Sarkissian. "We're thrilled to have Michael on our board."
"The mobile wallet technology Cortex MCP has developed is not only the industry's most secure, but it has overcome the limitations of the industry's mostly failed attempts to broaden mobile wallet adoption," Walsh said. "I'm eager to collaborate with the Cortex MCP team and to help build on its growing reputation in the payments market."
Walsh played a key role in doubling the size of the CyberSource footprint in the payment space through the $660 million acquisition of Authorize.net in 2007. In 2010, he led negotiations that resulted in Visa's $2 billion acquisition of CyberSource.
Following the acquisition of CyberSource, Walsh became an executive member of the Visa Operating Committee and also served as head of the Visa Merchant and Acquirer businesses, and led the company's global expansion. He holds a B.A. in Political Science from the University of California, Irvine. Other Cortex MCP board members include Sarkissian, company CFO Tom Koss and technology executive and Chairman Vahe Sarkissian.
About Cortex
Cortex MCP has developed a mobile payment, loyalty and wallet platform that unlocks the potential of the rapidly evolving mobile commerce market. Founded by a team of experienced mobile commerce leaders, Cortex MCP is breaking new ground with a platform that addresses the obstacles that have hampered the adoption of existing digital wallet technologies. Cortex MCP's IP-protected platform can be adopted and accelerated by all – across any device with inherent consumer security and control – making digital wallets a reality for more consumers without disrupting the merchant's existing POS infrastructure. For more information, please visit http://www.cortexmcp.com.