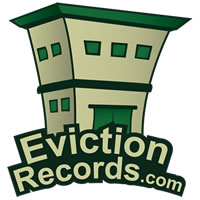 EvictionRecords.com specializes in court public records and county court records, allowing clients to obtain the information they need in order to make an informed decision about potential tenants.
Boston, MA (PRWEB) January 22, 2015
A new Products and Services Webpage is now available on EvictionRecords.com. This page provides a comprehensive and informative outline of the various products and services that are offered by the company, which is known for its accurate and instant county court records reports and court public records data.
On the Products and Services Webpage, customers are able to peruse information about the different types of eviction court records and criminal reports that are available. They can learn about the eviction background records reports and criminal background records reports that are offered, as well as read about the other background searches and professional verifications that are available.
This new webpage was created in order to provide clients with additional information about the services that are available. The goal of the page is to allow clients to learn about their options and make the best decision for their own personal property or business. The professionals at EvictionRecords.com understand that their clients want to make the best decisions for their properties, and they need to know that all of their tenants are secure and safe. By working with EvictionRecords.com, landlords and property managers have the opportunity to instantly obtain the most relevant information about potential tenants.
Clients who work with EvictionRecords.com on a regular basis understand the company's commitment to improving its products as well as enhancing the customer experience. New and experienced clients will appreciate the launch of the Products and Services Webpage, which provides comprehensive information about the various reports and services that are available. The company created this page with a goal of improving its customer service and making it easier for clients to understand what they both want and need. The company also offers tenant screening services that include credit reports through TenantScreening.biz website.
In addition to providing expert county court records and court public records, EvictionRecords.com offers various other tenant background record services. Landlords, property owners and business managers are invited to explore the website and utilize the new Products and Services Webpage in order to see how these reports and data records can benefit them.