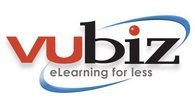 Los Angeles, CA Toronto, ON (PRWEB) January 22, 2015
Vubiz is excited to launch a new catalog and ecommerce system. Vubiz is utilizing the latest technologies to offer the best ecommerce experience for clients. The new catalog is fully searchable with features including a wish list, compare products and email a friend functionality.
Vubiz President Jim Rapino says the new site improves the experience for the user, "Users can read and post product reviews, integrate with Facebook, and use the integrated Live Chat feature – we've used all of the latest technology in our new site"
The new Vubiz site is offers a mobile friendly purchase process, a fully optimized search engine and the opportunity to utilize discount codes for promotions.
Check out the new Vubiz site here