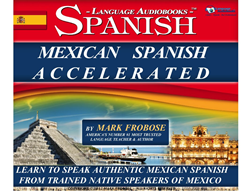 This is the first step to becoming fluent in another language with just your smartphone!
Champaign, IL (PRWEB) January 31, 2015
LanguageAudiobooks.com, the nation's leader in portable digital language programs, announces the release of their new smartphone language App.
Why another free digital language App?
"This is not just another language App," explains LanguageAudiobooks.com founder Mark Frobose. "This is the first step to becoming fluent in another language with just a smartphone," he concludes.
Frobose goes on to explain that language fluency comprises of a series of steps, and that the very first step toward learning a new language is making the process fast, easy, accessible, and portable.
"That why our new language App is so special," says Mark. "In addition to being easy to learn from, accessible to any smartphone, portable to the max, it has the added benefit of being totally free with lessons in Spanish, French, Italian, Portuguese, German, Russian, & Mandarin Chinese," he concludes with a smile.
The new smartphone LanguageAudiobooks.com App may be downloaded directly to any smartphone simply by going to http://www.languageaudiobooks.com and clicking on the link at the top of the Home page that reads "Get the Mobile App ¡OS and Android".
Learn Languages Everywhere® is the motto of LanguageAudiobooks.com. The Language Audiobooks® method is an extremely effective and versatile audio language learning system that can be used anywhere for any duration of time to teach people to speak any language while in the car, at home or on a smartphone!
Free sample lessons of Language Audiobooks' popular Power Spanish, Power French, Power Italian, Bite-Sized Mandarin, Conversational Latin-American Spanish, Clean French Slang and other innovative language programs are available now at LanguageAudiobooks.com and at Audible.com.