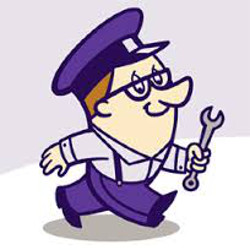 This discount is just one small way to say thank you!
Fayetteville, NC (PRWEB) January 27, 2015
When cold weather strikes, Blanton's Heating & Air comes to call. The family owned heating & cooling experts have delivered best-in-class service to the residents of Fayetteville and beyond since 1951, offering heating repairs; heating maintenance & safety inspections; duct and ventilation repairs; emergency service; and now: $79 heating system precision tune-up when booked by February 28. That's a 20 percent savings!
"We're in the business of HVAC systems, yes, but more so, we're in the business of people. It is only with the continued support of our community, and our customers that Blanton's is successful," said Will Blanton, President of Blanton's Heating and Air. "This heating system tune-up discount — offered for a limited-time only! — is just one small way to say thank you."
Regular heating system inspections not only help ensure safe, and proper operation for years to come, but also prevent dangerous carbon monoxide leaks, and maximize efficiency while minimizing costly breakdowns. Owners of heating systems covered under a manufacturer's warranty take heed: An annual heating system tune-up may be required. Most manufacturers stipulate that their warranty becomes void if the heater is not regularly maintained.
Blanton's heating system precision tune-up will focus on the heating components of the HVAC system. The process includes a thorough inspection of the entire unit including air filters, safety controls, heat exchanger, pilot assembly, burners, gas or carbon monoxide leaks, flue pipe, fan controls, thermostat, a complete heating cycle, service valves, exposed wiring, condenser, electrical elements, ductwork, any temperature anomalies, the fan, contactors and more.
Blanton's Heating & Air hires only the most qualified technicians, each of whom is certified by the North American Technician Excellence (NATE) organization, known for its rigorous coursework and certification processes. In addition, Blanton's technicians are guaranteed to arrive on time, work fast, and to treat customers' property as if it was their own.
Book your heating system tune-up by the end of February to take advantage of this limited-time offer.
About Blanton's Heating & Air
Blanton's HVAC Heating & Air Conditioning specializes in the installation of high-efficiency HVAC equipment. Optimizing indoor climate and controlling your energy bills, these systems are the ideal blend of old-school quality and innovative technology. And, when your existing HVAC system needs some TLC, our technicians handle all brands and equipment models. Most importantly, our family-owned business guarantees your satisfaction from start to finish — and every phase in between. For more information, visit http://www.blantonsair.com.