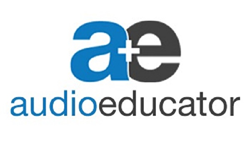 The aim of the rule (FSMA) is to prevent intentional adulteration of food done to cause large-scale public harm - Steve Ingham
Durham, NC (PRWEB) January 27, 2015
48 million people get affected by foodborne illnesses every year, making food safety an important measure for food industries be it consumers and companies like farm, fishery, ranch, food manufacturer, distributor, logistics provider, retailer or restaurant.
The FDA's proposed rule, which is required by the Food Safety Modernization Act (FSMA)*, would help preserve the safety of both human and animal food during transportation by establishing criteria, such as, conditions and practices, training and record keeping— for the sanitary transportation of food. The proposed rule would require those who transport food to use sanitary transportation practices stringently to ensure the safety of food.
Background
The Food Safety Modernization Act (FSMA) signed into law by President Barack Obama on Jan. 4, 2011, has become fundamental for improved traceability in the food industry. FSMA identifies the need for a global approach to food and feed safety and touches all sectors of the industry. The goal of the act is to better protect human and animal health by preventing food safety risks, for instance, failure to properly refrigerate food, poor cleaning of vehicles between loads, and failure to properly protect food during transportation.
Sanitary Transportation and its Impact on the Dairy Industry
The FSMA addresses the sanitary transportation of both human and animal food travelling by means of motor or rail vehicle by establishing criteria for the safe transportation of food. The proposed rule would establish requirements for: vehicles and transportation equipment, transportation operations, information exchange, training, records, and waivers. The proposed rules for the Sanitary Transportation of Human and Animal Foods and Intentional Adulteration and Economically motivated Adulteration will impact the dairy industry tremendously, right from the raw milk stage through final product processing and delivery. Under the FSMA, the focus will be on sanitation, temperature controls impacting shippers, carriers and the drivers that work for them.
Food safety expert Dr. John Ryan will elaborate on the FSMA rules that impact storage, transportation, packaging, testing related to dairy logistics— in a LIVE audio conference, "Dairy Logistics: Food Safety in Storage and Transportation" on Thursday, Jan 29, 2015 at AudioEducator. He will shed light on new temperature monitoring and sanitation procedures and products, as well as testing strategies that is best suited for the dairy industry.
For more information, http://www.audioeducator.com/food-safety/dairy-logistics-01-29-15.html
About AudioEducator
AudioEducator, the country's leading source of business-enhancing information, has been providing knowledge and training to healthcare, pharma and food safety professionals for more than a decade. With an esteemed panel of industry experts, the company helps professionals get information, interpretation and analyses directly from the veterans. As a training and education company, AudioEducator's training formats include newsletters, reports, audio conferences, webinars, transcripts and DVDs – on a wide array of healthcare, pharma and food safety topics like medical coding, billing, HIPAA compliance, FDA compliance, and more.
For more information, check http://www.audioeducator.com/
Sources: http://www.fda.gov/Food/GuidanceRegulation/FSMA/ucm383763.htm