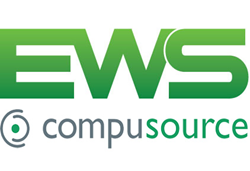 In joining our forces, we will now be able to maximize our development resources by working to create functionality once that can then be used for both product lines. -Allan Lamar, President of EWS
Grand Junction, CO (PRWEB) January 29, 2015
"In joining our forces, we will now be able to maximize our development resources by working to create functionality once that can then be used for both product lines. This efficiency will allow us to improve our responsiveness to changes within the industry and ultimately better meet the future needs of our combined customer base," states Allan Lamar, President of EWS.
Both the MoversSuite and VanS products will be actively enhanced and supported by the combined organization which now has offices in Duluth, GA, Boulder, CO and La Palma, CA in addition to Grand Junction. While the MoversSuite product will be the focus of all future marketing efforts, VanS will remain a viable product for its large user base as part of the Jonas Software for Life commitment. "We have improved and supported VanS for many years and will do so for many, many years to come. We understand that we have customers that like and depend upon VanS and our support services. Both will be available for as long as customers find them valuable," says Steven Picard who assumes the new role of EVP, Operations within EWS.
The decision to combine management of the MoversSuite and VanS products will be beneficial to their customers, as it will allow for greater productivity and responsiveness to their customers' needs. VanS users will not be required to move to MoversSuite and will be able to continue using the VanS product while having access to their current sales and support resources.
"Moving companies are facing a unique set of challenges with changes in the market. Today's consumer has many options and price points when planning a relocation and this requires moving companies to utilize technology in ways as never before," says Lamar. "With over 6,000 combined users of our software, we feel this unification places EWS in an ideal position to assist our customers with these challenges through new development and strategic acquisitions. We look forward to helping the industry successfully move through these transitions."
As part of the restructure, Allan Lamar will also serve as President and Steven Picard as EVP, Operations of the Compusource division. Compusource creates software for the service contractor and metal service center markets.
About EWS
EWS was founded on a single question: How can a moving and storage business get accurate and real-time information that would help grow the business? In time, that answer came to be known as MoversSuite; the first genuine Microsoft® Windows® based move management software solution that has grown to be the leading enterprise software for the moving industry.
About Compusource
Founded in 1971, Compusource has evolved into a leading developer and marketer of application software, computer equipment, and training/support services for the markets it serves. Compusource has achieved success through professional partnerships with its customers where the central focus is on long-term mutually beneficial relationships. Headquartered in La Palma, CA, with an Eastern Regional Office in Duluth, GA, Compusource employs trained professionals that provide prompt and comprehensive sales and support to clients throughout North America.