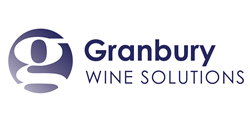 We are thrilled to offer a seamless, end-to-end solution that will help our winery clients sell more wine -Tom Bronson, CEO
Grapevine, Texas (PRWEB) January 29, 2015
Today Granbury Wine Solutions, the leading technology provider to the wine industry, announced the launch of vinSuite, a comprehensive suite of direct-to-consumer wine sales technology. vinSuite, which Granbury will unveil at the Unified Wine Symposium conference this week in Sacramento, CA, is the next generation of wine technology for the industry's three leading wine brands that Granbury brought together earlier this year – eWinery Solutions, WineWare, and WineWeb.
Built on the proven success of the eWinery Solutions eCommerce platform, vinSuite provides wineries with a complete suite of technology including e-commerce and website content management, wine club management and CRM, traditional and cloud-based tasting room point-of-sale, and mobile POS. The new vinSuite platform allows winery owners to access customer and transactional data from any mobile device.
"vinSuite is the result of years of combined wine technology experience and innovation," explained Granbury CEO Tom Bronson, "and is the first phase of our overall vision for technology for wineries. We are thrilled to offer a seamless, end-to-end solution that will help our winery clients sell more wine."
A well-known leader in the restaurant and specialty retail technology, Granbury Solutions first brought its hospitality expertise to the wine industry with the acquisition of WineWare Software in 2013. Seeking to round-out the company's product offering for wineries to create a comprehensive solution, Granbury also brought together eWinery Solutions and WineWeb in 2014. This has enabled Granbury to create the most robust set of eCommerce and on-premise wine sales tools available.
vinSuite is available in subscription packages to meet the needs of any size winery – from 200 to millions of cases per year. vinSuite offers everything wineries need to manage and grow direct-to-consumer sales in one affordable bundle. Both existing customers and new clients are encouraged to reserve their space on the beta waitlist for vinSuite. Learn more at http://www.vinsuite.com.
About Granbury Solutions
A leading provider of hospitality technology to the restaurants and specialty coffee industries. Granbury also serves wineries and tasting rooms nationwide with its vinSuite software. By bringing three trusted wine technology brands, eWinery Solutions, WineWare and WineWeb, together under one roof, Granbury has created the most comprehensive and robust set of direct-to-consumer wine sales tools available. Learn more about Granbury Solutions at http://www.granburyrs.com.