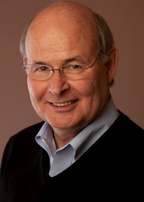 Focusing on helping customers operate better has allowed us to profitably grow.
Oakdale, MN (PRWEB) January 30, 2015
Supply Chain Services, a leading supplier of barcoding and data capture solutions for the distribution, warehousing, logistics, and manufacturing markets today reported its 2014 sales results. The 17% top line growth to $25.2 million, commensurate gross margin growth and a solid cash position primarily reflects continued investment in people and new offerings such as barcode label media and managed mobile services.
In 2014 Supply Chain Services expanded staff across the business. New hires came in sales, technical (IT) customer-facing support staff and administration. The company's broad technical support team along with a disciplined, effective sales process continues to be key differentiators. During the year the company won accolades as a top tier partner from suppliers Motorola Solutions, Zebra and Honeywell.
"Focusing on helping customers operate better has allowed us to profitably grow our core business," said Chip Emery, Owner and CEO. "We have a terrific team of people who collaboratively work with customers and suppliers to recommend, implement and support barcode technology solutions.
About Supply Chain Services
Supply Chain Services is a full service provider of barcode systems with IT support services to design and implement data collection solutions. The company specializes in designing and implementing rugged mobile computer, barcode scanner, barcode printer, and wireless network infrastructures to support supply chain processes within warehousing, logistics, manufacturing, and distribution organizations. Supply Chain Services is located in Oakdale, Minnesota and has over 2000 customers across North America. For more information, visit http://www.supplychainservices.com.