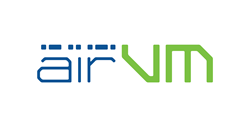 AirVM had the most complete portal ... that best leveraged our investment with VMware vCloud Director.
San Francisco, CA (PRWEB) January 29, 2015
[AirVM, a global cloud enablement software company, today announced that Parsec Data Management, a Montana-based Tier 3 data center offering mission critical storage and Infrastruture as a Service (IaaS) solutions, selected AirVM's AirSembly cloud marketplace platform to enable their channels with an efficient and full featured single pane portal to quote, sell, invoice, and provision full IaaS and 'X' or 'Anything' as a Service (XaaS) offerings.
AirSembly is an award-winning cloud commercialization portal that makes it incredibly simple for service providers and software companies to sell, provision, manage, and bill for all types of cloud services, through any type of distribution model. AirSembly has a marketplace storefront for creating, white-label customizing, and quoting cloud services; provisioning and management tools for cloud services automation, tracking & reporting; and automated billing and invoicing for each level in the sales channel, for all types of cloud services.
Parsec's 2015 vision of growing its IaaS business by 35% led to a search for a complete channel portal. The quest resulted in the company choosing AirVM's AirSembly. "AirVM had the most complete portal for our multi-data centers and multi-tier sales channel that best leveraged our investment with VMware vCloud Director. By deploying AirSembly we immediately saved labour costs with our onboarding process by consolidating billing practices, quote generation and vCD/VM provisioning," says Carl Johnson, CTO of Parsec. "We expect the AirSembly platform to enable us to grow with little or no new labor costs as efficiencies gained will more than provide a 100% ROI. While streamlining our customer support model in a number of areas, AirVM has also eliminated confusion by better supporting our multi-datacenter customers with a single pane of glass no matter where the resources are deployed."
"AirSembly has been crucial for Parsec in both enhancing the processes for existing partners and providing a fully featured portal to increase efficiency," said Joshua Vautour, CEO of AirVM. "We are always in search of finding new ways to continue supporting our customers. We look forward to grow our relationship with Parsec and provide more ways for them to drive growth to their business while improving effectiveness and efficiency for their customers."
Interested parties can view a live demo of the AirSembly cloud marketplace platform at VMware Partner Exchange 2015 at AirVM's booth #538. AirVM is a gold sponsor at VMware PEX 2015 taking place at San Francisco's Moscone Center Feb 3-5. AirVM is also hosting its own breakout session at the conference. Entitled 'AirVM Cloud Marketplace Accelerates Sales for vCloud Air Network Service Providers", this session (formal listing RSL4552-SPO) is scheduled for Wednesday, Feb 4 from 11:30 to 12:30.
About AirVM
[AirVM is the world's leading cloud enablement software company. We build software that makes it incredibly simple for our solution providers, software companies and multi-tier channels to sell, brand, customize, manage and bill for their cloud services. Our company leads the global industry as the only cloud platform capable of supporting all aspects of cloud business sold through traditional multi-tier distribution as well as direct to end customer models. Thousands of resellers and customers have processed millions of transactions through the AirVM platform and hosted service. AirVM is a privately held company based in Ottawa, Ontario, Canada. For more information, please visit http://www.airvm.com and follow us @AirVM.
About Parsec Data Management
Parsec is the preferred Montana-based destination for companies needing a value-add, safe, secure and supportive service provider that enables them to confidently deploy their mission-critical solutions and services in today's dispersed cloud-computing environments. We pride ourselves in delivering leading edge products and services in world-class facilities with hometown service and personalized attention. Designed and built for the specific purpose of safely and securely managing clients critical data, Parsec Data has obtained, maintained, and demonstrated SSAE 16/SOC 1 Type II, PCI, and HIPAA compliances. This flexibility allows us to offer tailored solutions including colocation, cloud, and hybrid infrastructures. We have partners in data centers around the country and are able to offer geographical diversity.
AirVM, Inc. Media Contact:
Jay Nichols
Director Communications
(408) 772-1551
jnichols(at)airvm(dot)com