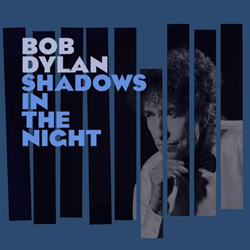 Rhinebeck, NY (PRWEB) January 30, 2015
Topricin Pain Relief and Healing Cream has been selected to be featured at the fund-raising silent auction at the 25th annual MusiCares Tribute Gala honoring Bob Dylan as Person of the Year on Friday, Feb. 6, 2015, two days prior to the 57th Annual Grammy Awards.
The 2015 MusiCares Person of the Year gala will begin with a reception and silent auction offering an exclusive and unparalleled selection of luxury items, VIP experiences and one-of-a-kind celebrity memorabilia for bidding guests. The reception and silent auction will be followed by a dinner, the award presentation and a tribute concert by renowned musicians. Proceeds from the benefit gala dinner and concert will provide essential support for the nonprofit MusiCares, which helps people in the music industry who need financial, medical or personal assistance.
Dylan, a 10-time Grammy winner, joins a list of past honorees that includes Carole King, Bruce Springsteen, Paul McCartney and Barbra Streisand. Former U.S. president Jimmy Carter will present the award to Dylan.
Performers at the tribute concert include Grammy winners Beck; Crosby, Stills & Nash; Norah Jones; Tony Bennett and Lady Gaga; Tom Jones; Los Lobos; Taj Mahal; John Mellencamp; Alanis Morissette; Willie Nelson; Aaron Neville; Bonnie Raitt; Bruce Springsteen; Susan Tedeschi; Derek Trucks; Eddie Vedder; Jack White; Neil Young; Jackson Browne and singer/songwriter John Doe. Three-time Grammy-winning producer and Emmy winner Don Was will be the evening's musical director.
"In celebrating the 25th anniversary of our MusiCares Person of the Year tribute, it is most fitting that we are honoring Bob Dylan, whose body of creative work has contributed to America's culture, as well as that of the entire world, in genuinely deep and lasting ways," says Neil Portnow, President/CEO of the MusiCares Foundation and The Recording Academy.
"Bob Dylan's songwriting ability is unmatched, and it will be an extraordinary evening to hear his work showcased by such a remarkable group of artists," says Bill Silva, Chair of the MusiCares Foundation Board.
Topical BioMedics has donated two products to the MusiCare Tribute Gala Silent Auction: a Deluxe Topricin Spa Set featuring their Topricin Pain Relief and Healing Cream in a 2 oz. tube and 4 oz. jar, plus a spa music CD and accessories to help men and women relax and unwind, and a Deluxe Topricin Foot Therapy Spa Set featuring Topricin Foot Therapy Cream in a 2 oz. tube and 4 oz. jar along with foot care accessories to pamper feet and sooth soles.
Many artists favor Topricin for treating the aches and pains that come from the physical demands of performing and being on the road. Beyonce, Usher, Garland Jeffries, and Earth Wind & Fire all have requested Topricin on tour, and Clarence Clemons—a prominent member of Bruce Springsteen's E Street Band who played tenor sax--was a big fan of Topricin for many years prior to his passing.
"I greatly admire the supremely talented Bob Dylan and his amazing body of work," says Lou Paradise, Topical BioMedics' president and chief of research. "We are proud to honor him and support MusiCare in their important service to artists in need."
The MusiCares Person of the Year tribute ceremony is one of the most prestigious events held during GRAMMY Week. The celebration culminates with the 57th Annual GRAMMY Awards at Staples Center on Sunday, Feb. 8, 2015. The telecast will be broadcast live on the CBS Television Network at 8 p.m. ET/PT. For more information, please contact Dana Tomarken at MusiCares, 310.392.3777.
ABOUT MusiCares
The MusiCares Foundation offers programs and services to members of the music community, including emergency financial assistance for basic living expenses such as rent, utilities and car payments; medical expenses including doctor, dentist and hospital bills; psychotherapy; and treatment for HIV/AIDS, Parkinson's disease, Alzheimer's disease, hepatitis C, and other critical illnesses.
MusiCares offers nationwide educational workshops covering a variety of subjects, including financial, legal, medical, and substance abuse issues, and programs in collaboration with health care professionals that provide services such as flu shots, hearing tests, and medical/dental screenings.
The MusiCares MAP Fund allows access to addiction recovery treatment and sober living resources for members of the music community. Staffed by qualified chemical dependency and intervention specialists, MusiCares Safe Harbor Rooms, supported by the Bohemian Foundation, offer a support network to those in recovery while they are participating in the production of televised music shows and other major music events. MusiCares holds weekly addiction support groups for people to discuss how to best cope with the issues surrounding the recovery process. The MusiCares Sober Touring Network is a database of individuals across the United States who can take music people to recovery support meetings while on the road.
ABOUT Topical BioMedics
20 years in business and a Certified B Corporation, Topical BioMedics is a research and development leader in topical patented natural biomedicines for pain relief. The company's flagship product, Topricin® Pain Relief and Healing Cream, was introduced in 1994 and is now a leading natural therapeutic brand. A combination biomedicine formula, Topricin has been awarded a patent for the treatment of pain associated with fibromyalgia and neuropathy, and was listed among the Top 100 Green Products of 2012 by Healthy Holistic Living.
For over 20 years, the company has assisted hundreds of thousands of people suffering with pain and those addicted to painkillers to achieve fully restored and robust healthy living. The Topricin family of natural healing products also includes Topricin Foot Therapy Cream, specially formulated to treat painful foot and ankle issues and conditions, and Topricin for Children, which received the Parent Tested Parent Approved Seal of Approval (with 5% of sales donated to pediatric cancer foundations). Made in the U.S.A., all Topricin products are federally-regulated over-the-counter medicines with no known side effects, no parabens, petroleum, or other harsh chemicals, no grease, and no odor.
Topical BioMedics now offers TopTrack, a new app for on-the-go pain tracking and monitoring. TopTrack is available free of charge for iPad via the App Store, and will roll out on additional devices in the coming months. http://bit.ly/1rIQD89
Topricin is available in independent pharmacies, natural food and co-op stores nationwide, including Whole Foods, Sprouts, Pharmaca, The Vitamin Shoppe, Fred Meyer, Wegmans, CVS (Foot Care Section), Walgreens (Diabetic Section), and other fine retailers, as well as directly from the company.
For more information visit http://www.topricin.com