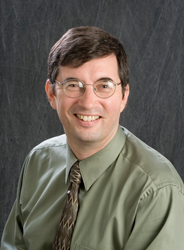 Des Moines, WA (PRWEB) February 03, 2015
Wesley Homes Des Moines presents Brain Aging REIMAGINED on Monday, February 23 at 1:30 p.m., featuring Dr. Thomas Grabowski, Jr., Director of the University of Washington Memory and Brain Wellness Center. To register for this event, visit http://www.wesleyhomes.org or call 855-445-8827 toll free.
At Brain Aging REIMAGINED, Dr. Grabowski will help to reframe ideas of normal brain aging and degenerative brain disease as viewed in medical and societal terms. He'll show that what people do from midlife onward substantially affects their brain health. Attendees will learn how to identify some of the pre-symptomatic phases that begin years before a cognitive impairment diagnosis.
"We're really pleased that Dr. Grabowski is sharing his work on brain health with us," said Jennifer Lottis, Senior Director of Community and Campus Relations at Wesley Homes. "This is a key and relevant topic for older adults, their families and the Baby Boomer generation. Dr. Grabowski's knowledge is invaluable."
Research shows that it's becoming increasingly important to recognize degenerative brain disease early. Some brain processes and systems are less affected by aging or brain degeneration and can offer ways to cope with cognitive impairment.
Dr. Grabowski is Professor of Radiology and Neurology at the University of Washington School of Medicine. He is an internationally recognized expert in functional brain imaging and cognitive neuroscience. The goal of his research is to develop timely, targeted and effective ways to measure brain system integrity, stability and patterns of function that can be used to identify and diagnose disease at a stage before clinical symptoms appear and to track the effects of treatment interventions.
Wesley Homes is a mission driven not-for-profit organization that provides a network of services offering a continuum of care for older adults. It is affiliated with the Pacific Northwest Conference of the United Methodist Church.
Established in 1944 and affiliated with the Pacific Northwest Conference of the United Methodist Church, Wesley Homes operates two retirement communities and a home health agency. Wesley Homes Des Moines is a continuing care retirement community offering Cottage homes, apartments, assisted living and skilled nursing. Wesley Homes Lea Hill in Auburn offers Village Homes, apartments and memory care. Wesley Homes Community Health Services provides home health services to clients throughout the Puget Sound region.
Wesley Homes
Retirement Communities │ Health Services │ Foundation
815 S. 216th Street • Des Moines, WA 98198
(206) 824-5000