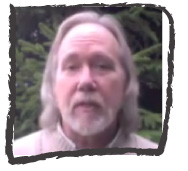 People are surrounded by opportunities, but those options are invisible when people don't know how to identify them or how to effectively realize them.
Munnsville, NY (PRWEB) January 31, 2015
"Back in the economic crash of 2007," explains Tim Emerson of Kwan Yin Healing, "I saw people essentially give up. Why? They thought they had no options. I knew this wasn't the case—years of management and free lancing had taught me this—yet because that was their perception, they were indeed trapped. They felt stuck. And I wanted to help." That was the beginning of Kwan Yin Healing's first main program and publication: "Getting Unstuck: Healing your Life."
"I wrote down all my thoughts and experience from my business days and from what my students in other areas were accomplishing, even in a supposedly poor economy," continues Emerson. "I included the many misperceptions about meta-physical approaches as well—just visualize it and it will come, for example—the 'hope-ium' people turn to instead of demonstrable strategic paths. I realized I had about half a book's worth of material."
So he started to listen. "Every time I heard someone complain about being stuck, my ears would perk up, and I'd ask them about it. I began to realize the wide range of areas in which people felt stuck—and if they felt stuck, they essentially were stuck, because they were discouraged from even attempting resolutions."
The result was a comprehensive sweep through the practice, demonstrable, proven approaches to "getting unstuck":
Ch. 1 – Beginning: how gratitude and self-honesty open our options
Ch. 2 – Misunderstanding the Law of Attraction—from myth to what works
Ch. 3 – Emotions—dealing with overwhelm, anger, sadness, anxiety
Ch. 4 – Money is remarkably easy to come by—if you're clear about what you want
Ch. 5 – Unemployment—how to go about effectively accessing the job market
Ch. 6 – Create your own Job—finding work even when there are no jobs
Ch. 7 – Addiction—whether alcohol, drugs, or the hours wasted on social media
Ch. 8 – Spirituality—expanding understanding of this basic component
Ch. 9 – Relationships—how we must use this basic connection to move forward effectively
Ch. 10 – Healing—new perspectives for effective results and for transformation
Then came another realization.
"I was half way through revising my chapter notes into clear, organized chapters, with examples," notes Emerson, "when I realized that this was a lot of material, and that people would need support, guidance, and help to make the best use of it. So I got the idea to put together a program of video, audio, and PDF material, supported by an e-book, to better take people into the heart of this content." The result was the new "Getting Unstuck: Healing your Life" program.
Also important to Emerson was keeping the cost down. "
This is an entry level program," he adds. "I want people who are down and out to be readily able to afford it and to start turning their luck around." The ten-session course is priced under a hundred dollars. "People are surrounded by opportunities, but those options are invisible when people don't know how to identify them or how to effectively realize them. I can offer my direct experience and knowledge to help them do this, if they're ready to start making changes."
The new program joins a suite of new 2015 options at Kwan Yin Healing, from the top line in-depth Kwan Yin Journey transformation program to the entry level "11 Paths to Self-Healing" course for under fifty dollars to the free "What makes healing work" starter PDF. More information about Kwan Yin Healing, its philosophy and programs, is available at http://kwanyinhealing.com.